Akasawa has qualified for the $3 million Big Dance in Sydney after a commanding win at the 2023 Gunnedah Gold Cup on Sunday.
Trained by Scone-based Paul Messara and ridden by jockey, Aaron Bullock, Akasawa won by almost five lengths to claim top honours and a coveted qualifying place at Royal Randwick later this year.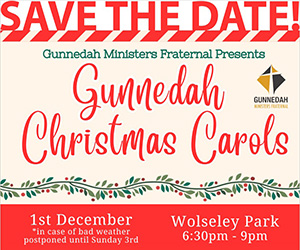 Winners from 25 Country Cup races across NSW, including Gunnedah, are eligible for a shot at the multi-million-dollar Big Dance held in November.
Messara was thrilled by the result despite some early trepidation with the heavy weight.
"We are very excited, it has been a great day – the horse performed to an absolute best," he beamed post-race.
"Came home like a steam train.
"We didn't know whether we were going the right way carrying the 63kg, but Aaron gave the horse an unbelievable ride, kept momentum right through."
With a quality field across the 1600m Gunnedah Cup distance, Messara highlighted the popularity of the high-value qualifying race.
"It's an interesting race and quite difficult to get into, all these races are heavily contested," he said.
Less fortunate was Gunnedah's local prospect and 2022 Cup winner, Annie's Street, which finished well out of the placings.
"It was not her year this year," trainer Gavin Groth conceded.
The Gunnedah-based trainer suggested the eight-year-old mare may be nearing the end of her racing career.
"She is probably telling us she has had enough," he said.
"We might give her one or two more runs," he added, before it's time for her to "start being a mum".
"She has been a good horse for us," Groth said.
Despite the result, the local trainer was enthused about the high standard of racing drawn by the Big Dance qualifying event.
"It was a strong Cup this year for sure, it's good for racing," he said.
Showing better form for the Groth stable on Sunday was Foreign Brother which claimed a half-length second in the 1000m Lightning Handicap.
The trainer said it has been an amazing turn of fortune for the wounded warrior now with back-to-back seconds.
"His first couple of starts were a bit lack lustre," Groth said.
"At Narromine he pulled up tired, turned out he had a virus.
"We treated it and he's run second at Moree."
Also to start on Sunday for Groth was Powerstone which was "on the up" despite finishing fifth in the 1250m maiden and Flying Pretty which was unlucky to miss out on a placing in the 1250m Benchmark 58 Handicap.
"She found herself in a good race and did the best she could," Groth said.
To order photos from this page click here