The Gunnedah Red Devil Women's 10s side set the scene for Ladies Day on Saturday, with a hard-fought win over the reining premiers, Tamworth Pirates.
The women kept everyone on the edge of their seats with Gunnedah working hard to shut down the fast-paced Pirates.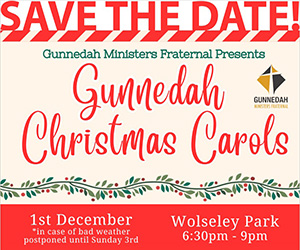 Gunnedah's forwards proved too strong in the middle of the field and overpowered Pirates in the scrums.
The 26-22 win continues Gunnedah's undefeated streak in the women's competition.
Tries at the weekend went to Stephie Lennon (2), Peta Lawrence and Kate O'Donnell (1).
The coach commended the exceptional performance of Stephie Lennon who executed some great cover defence and scored two tries in attack as well.
Lennon said there were a lot of nerves early in the game but they soon faded.
"After our first try the women lifted and we started getting into the groove," she said.
Lennon commented that as the girls had not beaten Pirates since 2021, the achievement was "well celebrated" in the Ladies Day tent post-game.
Club points: Stephie Lennon 3 and Players Player, Emmy Barr 2 and Sarah Stewart 1.
To order photos from this page click here