The Gunnedah Golf Club Pro-Am tournament was held last Friday, with the PGA event sponsored by Kelaher Industrial Services.
The greens were busy all day with 99 visiting professional golfers teaming up with 69 local amateurs, who played in a stableford medley in conjunction with the professionals' event.
Professional, Matt Steiger and William Bayliss tied in first place with -4, while local pro Luke Ryan was one shot behind on -3 and tied with J. Grierson. First place in the amateur event went to Damien Baldwin (44), ahead of Courtney Ryan (43), Bon Winsor (41), Alison Dawson-Bee (40) and Leon Mills (39), with Steve Johnston (38) rounding out the places in sixth spot.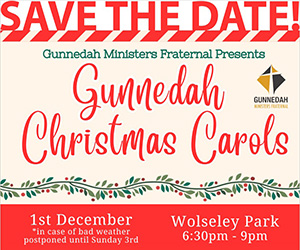 To order photos from this page click here