Upper Namoi Cotton Growers Association has donated almost $15,000 to support the construction of the first public toilet with disabled access at Curlewis.
The new amenities located at the Commercial Hotel will remain open 24-hours a day and also feature an infant changing room for parents.
Hotel operator Erin Van Beeck was on hand to accept the donation at the cotton association's golf day and annual general meeting held at the Gunnedah Golf Club last week.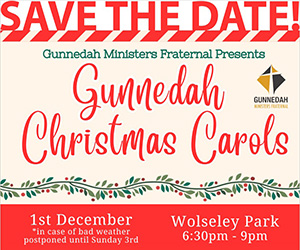 Ms Beeck said the new facility will be available not only for hotel patrons but anyone requiring disabled access in the village.
"There is no disabled access in town at the moment, so it will mean a lot to the community," she said.
Upper Namoi Cotton Growers president Peter Lennox said the donation was made possible through the support of its members.
"We want to grow communities, be productive and bring back the economic benefits to places like Curlewis," he said.
The project is waiting on a development application with council to enable construction to start.
Outgoing association chair Scott McCalman said the organisation also made contributions through education scholarships, sponsorship of sporting events and other invaluable ways in the wider Gunnedah shire community.
To order photos from this page click here