It came down to the wire in the Business House Challenge with top placed contenders Carter's Pharmacy and Gunnedah Locksmiths neck and neck until the outcome of the final game in the preliminary round on Sunday evening. Carter's Pharmacy tipped the Sharks and Gunnedah Locksmiths the Raiders. The result, the Cronulla team won 24-6, put both tipsters on 279 points and on the count-back system which determines placements on the ladder, Carter's Pharmacy was the victor. It's been a hard fought battle and commiserations go to Gunnedah Locksmiths in second place. Dries Electrical is third on 269 points.
In the Readers' comp it was evident from Thursday's tips that Stephen Woodward couldn't be beaten. Stephen scored an impressive 293, 12 points ahead of second-placed Dave Dawson on 281. Andrew Riordan came third on 273 points.
Congratulations to Carter's Pharmacy and Stephen Woodward, who each win the prize of two return flights to Sydney and two premium tickets to the NRL grand final on October 1, courtesy of the Gunnedah Times, and two nights' accommodation at Sydney's five star Raddison Blu Plaza Hotel, provided by the competition sponsor Raddison Blu.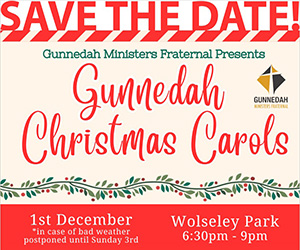 Reader Tracey Ganter did not quite beat the biz, James Bradford Rural, so Beat the Biz jackpots to $300 this week to be spent at participating businesses.
The finals competitions now begin with the top eight readers from the preliminary season participating in the Finals Fever competition, the first prize for which is $150 to be spent at the participating businesses. The 20 businesses will participate in the Business House Finals. The first prize is a full-page colour advertisement. Two points will be allocated for a win and the margin will decide the order of tipsters if the points are the same. The lower the margin, the better the replacement.
Thank you to all readers who entered the preliminary competition and the businesses who participated in the Business House Challenge, without them the competition would not be possible and we urge readers to support these businesses.
To those tipsters who were placed from ninth to 25th we bid farewell and to the remaining tipsters, good luck!
To order photos from this page click here