Gunnedah will host the Tamworth Regional Show Driving Championships and Cones Spectacular this weekend.
Held at the Gunnedah Showground over two big days of competition, drivers from across the region and interstate will contest the annual event.
Tamworth Regional Horse Drawn Club president Elizabeth O'Brien said the championships are rotated each year through different venues represented by its membership.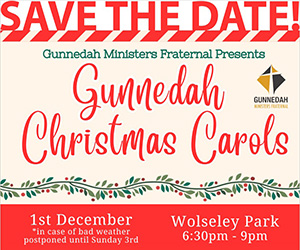 This year Gunnedah will host 27 drivers, horses and vehicles for show classes on Saturday and 'cones' sporting events on Sunday.
Ms O'Brien said the show classes are judged on performance of the horse and driver as well as presentation and fitting of the harness, among other aspects.
Some 'traditional' sub-classes, which are based around a certain horse drawn era, are also judged on the type of vehicle and clothing selected. Such is the attention to detail, Ms O'Brien said competitors often spend "hours and hours to prepare" for these events.
At the conclusion of the show events, judges will name a supreme champion – an honour which acknowledges the overall best on the day.
On Sunday, competitors will return to the showground for the 'Cones Spectacular'.
"This is our version of showjumping but without the jumps," Ms O'Brien said.
Drivers and horses compete in six event types, all based around the cones which are weighted at the top. Winners are decided on a pointscore system.
Among those expected to compete this weekend will be Gunnedah drivers Annette Parris and Val Dewsbury, Hunter-based competitor Jane Morris and Tamworth's Trina Ridgewell.
Spectators are welcome to attend the competition which starts 8.30am on both days at the Gunnedah Showground.
According to the Australian Carriage Driving Society, show driving events, often termed harness classes, can be seen at most agricultural shows including royal shows and are often divided into light and heavy horse sections.
To order photos from this page click here