Gunnedah Shire Council is appealing for information after "several hundred kilograms" of illegally dumped asbestos was discovered on Grain Valley Way last week.
The illegal act carries a fine up to $1 million and seven years imprisonment for individuals involved.
One concerned resident contacted the Gunnedah Times about a large amount of asbestos that had been dumped at the location.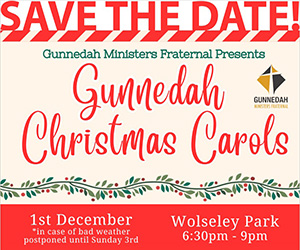 The resident said the material was wrapped in black plastic and dumped by unknown persons early in the week. She said authorities had attended but the waste remained where it was dumped several days later.
A Gunnedah Shire Council spokesperson said the incident was being investigated by its community safety team.
"Sometime between late afternoon on Monday, September 4, and the early morning of Tuesday, September 5, a person or persons have dumped several hundred kilograms of asbestos containing material on the side of Grain Valley Road, north of Goolhi Road," the spokesperson said.
"Council is now appealing for witnesses who travelled this road between these times and may have seen a light to heavy rigid vehicle in this area, or have dash cam footage.
"Anyone with information is urged to contact council's community safety team on 02 6740 2100, or online at ridonline.epa.nsw.gov.au"
According to the NSW government, those removing and transporting more than 100kg or 10m2 of asbestos waste, must use WasteLocate. This includes unlicensed asbestos removal and licensed asbestos removalists. WasteLocate uses GPS to track asbestos from pickup to disposal.
Those who own the property where the asbestos waste came from are responsible for how the waste is disposed of, even if a licensed removalist or tradesperson is completing the job for them.
Gunnedah Shire Council's asbestos policy states the waste material can be safely disposed at Gunnedah Waste Management Facility with a pre-arranged booking. But asbestos cannot be lawfully disposed at any of council's rural waste facilities, waste transfer stations or mobile waste service drop off points. Asbestos must not be deposited into mobile garbage bins, recycling bins or street litter bins either.
Asbestos fibres can be a serious health risk – especially if they are airborne and inhaled. There is no safe level of asbestos exposure.
Breathing in asbestos fibres can cause life-threatening diseases in some people. These diseases can take decades to develop and can't be cured, only managed.
Gunnedah Shire Council's policy on illegal dumping of asbestos waste in public places such as parks, streets or nature strips states the action can attract on the spot fines of up to $15,000; prosecution for pollution of land of up to $1 million for a corporation and $120,000 for each day the offence continues or up to $1 million, or seven years imprisonment, or both for an individual (under section 119 of the Protection of the Environment Operations Act 1997).
The responsibility for cleaning up illegally dumped waste lies with the person or company that deposited the waste. If they cannot be identified the relevant occupier or landowner becomes the responsible party.
Local councils are the appropriate regulatory authority for illegal dumping unless the activity was carried out by a public authority or the state, or the site is regulated by a different authority such as the Minister for Planning.
To order photos from this page click here