The inaugural Combined Catholic Schools P & F Association charity golf day was held on Father's Day attracting more than 60 golfers for the four-person ambrose event.
The day was a huge success for the P & F raising more than $7000 from the event, with all funds donated back to St Xavier's Primary School and St Mary's College for the purchase of resources for the students.
Doug Perrett, Alan Hamilton, Graham and Bailey Keeler top scored on the day, with the runners-up Andy and Donna O'Connell, Tina German and Shane Wilson.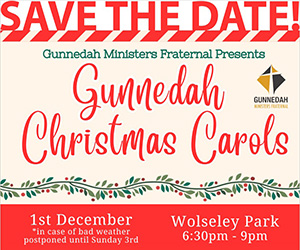 In third place the team of Paul Barbato, Bart, Alice and Jack Brady finished ahead of David, Mary, Lucas and Benny Grosser, with Zane Pereria, Katsu Tanaka, Ryan Sirat and Christian Edmunds in fifth spot, ahead of Tim, Andrew and Fiona McDermott, and Lulu Brown who rounded off the prize list.
Nearest the pin prizes went to Paul Barbato, Mary Grosser, Paul Kokegei, Doug Perrett and Mitch Herden, while straight Drive prizes were won by Christian Edmunds and Donna O'Connell.
The association is grateful to the sponsors who supported the day, the golfers who attended and the Gunnedah Golf Club for its support.
To order photos from this page click here