'Are you okay?' was the question asked to Australians last Thursday.
R U OK? Day is the name given to the annual reminder to check in on people close by.
The eye-catching yellow attire and decorations could be spotted around Gunnedah in support of the mental health day.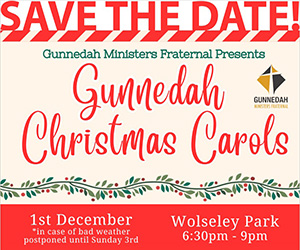 The annual event encourages people to reach out and listen to someone who might be doing it tough.
Hand-in-hand with the conversation goes a hot drink which was provided by several local businesses for the occasion.
Cafés in Gunnedah, with support from sponsors, served up coffees and pastries for those attending.
Hive Coffee provided the free coffee courtesy of Programmed in Gunnedah which proved to be popular for a before work energiser.
Gunnedah Health and Fitness Co, Camp Grounds, Reverence Sourdough and HealthWISE were exercising bodies and minds with yoga, pastries and coffee.
Small gestures of support could be seen from other Gunnedah businesses and organisations with R U OK? posters in windows and reminders on social media to reach out.
To order photos from this page click here