A rare opportunity for sustainable broadacre farming just 15km from Gunnedah and less than an hour's drive from Tamworth awaits.
Agent Rob Southwell said the aggregation of 'Kensal Green' and 'Bruan Park' at 282 Masmans Road and 255 Battery Hill Road, Gunnedah in the tightly held Breeza Plains region represents the pinnacle of broadscale irrigation farming in Australia.
"The Breeza Plain is very, very hard to get into and this is an opportunity that comes along once in a lifetime," Mr Southwell said.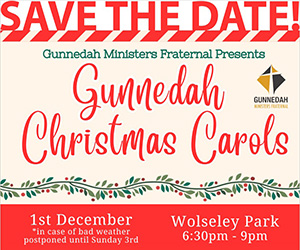 "It's got exceptional soil, exceptional climate and is considered the best land in Australia, so to find this kind of property just 15km from Gunnedah and under an hour from Tamworth makes it an incredibly unique sale."
Two recently installed high yielding, 75 kW solar powered irrigation bores, 430M Valley pivoting lateral move irrigator, 550ml water storage and recirculation system with flood or sprinkler choice on most fields.
The total property area includes 713.4 ha (1762.81 acres) and features industry-leading water use efficiency and low energy consumption, aquifer and surface water entitlements, water storage, flood and sprinkler irrigation.
The property has 443 hectares of irrigation fields divided into 11 uniform shaped fields varying in size from 27 hectares to 51 hectares.
A total of 268.6 hectares of irrigated cotton and 86.2 hectares of irrigated sorghum is ready to plant with a full water budget.
While many irrigation properties are primarily workplaces, Mr Southwell said Kensal Green offers a family home with all the luxuries of modern life.
"Not only does it have great water resources, it has a lovely home that is fully self-sufficient and ready to be lived in very comfortably," he said.
The four bedroom, two bathroom brick veneer homestead is connected to electric power from the grid, along with the farm headquarters. In addition, these structures are powered by an 18 kW solar array and energy storage system to provide blackout protection for the home circuits.
Kensal Green and Bruan Park will be auctioned Tuesday, October 10 at 10am. Call Rob Southwell on 0419 269 328 to book an inspection.
To order photos from this page click here