Gae Swain has been formally recognised with the Medal of the Order of Australia (OAM) during an official presentation ceremony at Government House in Sydney last week.
The respected former councillor and Gunnedah shire mayor was recognised with the prestigious award during the King's Birthday Honours announced earlier this year.
Mrs Swain received the award 'for service to local government and to the community of Gunnedah'.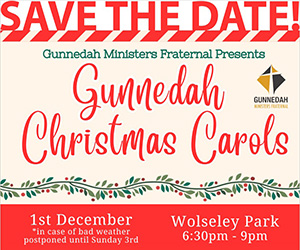 Medals were presented by Governor Margaret Beazley in the presence of her husband, Dennis Wilson.
Each recipient's citation was read out as they were presented to the Governor who then pinned the medal.
Mrs Swain said the ceremony was held on a hot, cloudless day surrounded by "gorgeous" Moreton Bay figs – some which were planted 147 years ago when Government House was built.
Many official dignitaries as well as award recipients and their families were present at the medal presentations.
She said medals were awarded in different categories including seven members in the General Division of Order of Australia, three for the Ambulance Service Medal and 22 in the Medal in General Division of the Order of Australia.
Medal recipients and guests were later treated to a light afternoon tea in the breathtaking grounds surrounding the historic sandstone house.
Mrs Swain was an elected member of Gunnedah Shire Council from 1991-2008 and 2012-2021, serving as mayor, from 1999 to 2008 and deputy mayor from 2012 to 2018.
Her community work spans many areas. Mrs Swain is closely involved with the Anglican Church, Diocese of Armidale, holding many executive Synod appointments.
Among her community engagements and leadership roles, Mrs Swain was founder of the Gunnedah Youth Scholarship Fund, a founding board member of Mackellar Care, an office holder and board member of Gunnedah Nursing Home and has been awarded the Women in Local Government Award, Woman of the Year, Tamworth Electorate, and is active in Gunnedah
Rotary where she was recognised with a Paul Harris Fellowship in 2004.
On announcement of her OAM, Mrs Swain said the medal belonged to the community.
"I don't see this as an award to one person, I see it as an award to the team – the team being Gunnedah," she said.
To order photos from this page click here