Isabelle Moore took a clean sweep of titles along with a perpetual trophy at the recent Gunnedah Tennis Club championship.
Isabelle competed in the division one finals women's singles, doubles and the mixed doubles.
She took wins in all three categories but her history with the club records years of wins under her name.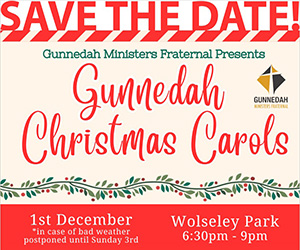 The 18-year-old had already won the mixed and women's doubles for the third time now.
Isabelle's partner for the mixed was Matt Rouse and the pair won both sets 6-1.
Playing alongside her in the women's doubles was mum Jodie – her initial inspiration to play.
"My favourite match was probably the doubles with mum," she said.
Basically born into the tennis world, Isabelle was aged only four when she had first stepped onto the tennis court to learn how to play the game with the same infectious love that her mother had for the sport.
"I was always at the tennis court … before I started school," she said.
Time passed by but her passion for the sport continued through from infancy to adulthood.
At age 14, she tried her hand at coaching children for mum as well as her coach, Craig Louis.
Not long ago, Isabelle convinced mum out of retirement to join her on the court again.
Jodie had not played in the doubles match for three years but it was well worth the link up for another win under the Moore name.
"It was really special this year to play alongside her," Isabelle said.
She had won a new title for herself this year with the division one women's singles win which had been long-term goal for her.
"It was such a big achievement because that was something I always wanted," she said.
"To win all three together was something hard to achieve and quite special.
"I am still only young so who knows, I might be able to do it again in the future."
The weekend finished on another high when she was named Gunnedah Tennis Club's 'Player of the Year' for 2023. She reminisced about being a child and admiring each year's recipient as she hoped to receive it one day as well.
"I always looked up to people who got that award," she said.
In a full circle moment, she received the award in front of the youngsters she coaches.
"All those younger children got to see me get that award … maybe they will win that award when they are older."
She hopes to see her tennis career continue when she moves off to university in upcoming years along with playing at local tennis clubs.
To order photos from this page click here