The sound of the Westpac Rescue Helicopter in the skies has often been the source of great hope for local residents involved in an accident or other emergency and last week the service had marked 50 years since the first day of operations in Sydney in 1973.
The northern NSW service began operations as the Wales Rescue Helicopter two years later, in Newcastle in 1975, with an all-volunteer crew of local surf life savers flying during summer weekends.
Rescue helicopter operations on the Far North Coast started in 1982, with Surf Life Saving Australia out of the Ballina Surf Life Saving Club. The service's expansion into northwest NSW took place in 2000, operating from Tamworth Airport.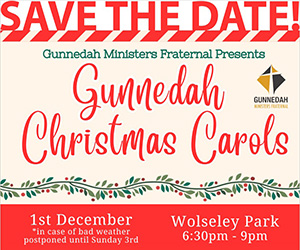 Westpac state general manager, NSW Regional and ACT, Diana Diab said: "The Westpac Rescue Helicopter Service has been a beacon of safety for almost five decades, saving numerous lives along the northern NSW coastlines and in our regional communities. At Westpac, we're proud of reaching this 50-year milestone and eager to continue supporting this enduring community partnership."
Today, the Westpac Rescue Helicopter Service operates in partnership with NSW Ambulance and NSW Health, to deliver the highest standard of aeromedical and rescue services to those in need across a state-wide network.
NSW Ambulance critical care paramedic and NSW Health doctor are on board each AW139 aircraft to provide the highest quality critical care where it is needed most.
Gunnedah has a Westpac Rescue Helicopter Support Group which raises funds for the service.
To order photos from this page click here