Gunnedah high jumper Bella Sawyer is preparing for a start at the Australian All Schools Championships in Perth in December.
Her qualification follows a sensational performance at the recent NSW PSSA All School Track and Field Championships where she placed second in the state with a final clearance of 1.65m.
First place was won by Izzy Roe who has been the national champion for the last few years and recently medalled overseas while representing Australia in the Junior Youth Games.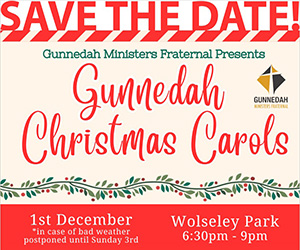 The silver medal was a huge accomplishment for young Bella who has had an injury-enforced break from jumping from March to September this year with patella tendinopathy – also known as 'jumpers knee'.
During the six-month layoff, Bella has rehabbed three times per week at Gunnedah Health & Fitness Co (GHFC) under coach Maryanne Perkins, with particular focus being paid to her stability and power.
Away from the gym, Bella has worked hard on improving her nutrition and iron to ensure she was as healthy as possible to make a comeback.
Bella has started her preparations for nationals and will carefully practice for the event, while still working on her knee health.
Maryanne was "super proud" of Bella's achievement despite the injury setbacks.
She said athletes under her guidance are always working on long-term athletic development, and never seek short term glory over longevity in sport.
This model has proved successful with multiple state and national medalists across various sports in the gym's coaching portfolio.
To order photos from this page click here