Swimming Gunnedah has enjoyed success at the club's first competitive hit-out of the long course season at Port Macquarie.
Banjo and Jimmy Fitzgerald, Aiden and Cameron Sills and Josh and Katie Spinks headed to the coast on the long weekend and came away with a swag of medals, personal best times and club records.
After a successful short-course season, up and coming nine-year old Cameron Sills had a jam-packed program of 13 events over two days. He blitzed his competition in the 50m breaststroke to win gold and posted nine best times including a 12 second improvement in the 100m freestyle where he collected silver. Sills also shaved a whopping 17 seconds off his best time in the 100m butterfly to win bronze and set a new nine-year-old Gunnedah club record previously held by Josh Spinks. He entered the history books again in the 400m freestyle after breaking a 2008 record held by Charlie Crawford as well as the 200m backstroke record set in 1994 by Mark Ellwood. Brother Aiden (6) also enjoyed success in one of his first long course carnivals, collecting gold in the 6&U 50m freestyle and 50m breaststroke.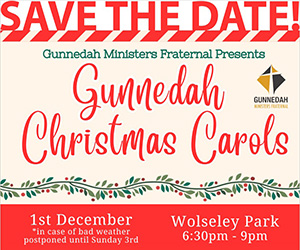 In the 11 years boys, Josh Spinks added a silver medal and another club record to his collection after breaking Jacob Smith's 400m Individual Medley record with a massive 30 second improvement on his personal best time. He collected gold in the 200m Individual Medley and the 400m freestyle where he knocked 23 seconds off the mark. The speedster also picked up a silver in the 50m breaststroke and bronze in the 100m and 200m breaststroke, 100m backstroke and 100m freestyle.
Sister Katie Spinks (13) earned a personal best time in her 200m freestyle race to take off 37 seconds from her best, and also improved her time in the 50m breaststroke to finish with 41.95 seconds.
Banjo Fitzgerald (9) scored four personal best times at the wall, including the 100m freestyle to improve by 15 seconds, along with the 50m butterfly to just miss the medals. Six-year-old brother Jimmy made his long course carnival debut and gained some valuable experience in the 25m freestyle, backstroke, breaststroke and butterfly events.
The Port Macquarie meet kicks off the long course season held during the summer months, with some of the club's swimmers enjoying a trip to Woy Woy beforehand to compete in the SAARS and JAARS Swim League event and time trial.
To order photos from this page click here