Gunnedah could be expecting construction on a new 4.5 star hotel next year after a development application was lodged last week by Gunnedah Gateway Holdings.
The development application will need to go through an assessment process which includes a mandatory period of public exhibition.
The plan for the three-storey CH Boutique Hotel features, 70 rooms and suites including two pet-friendly rooms, private lounge, restaurant and bar, gym as well as a function space.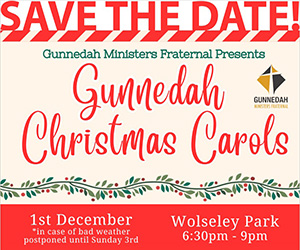 The hotel will have the capacity to host functions, including weddings for 130 people with a private external courtyard.
There will be area for 94 car parks on site including some undercover car spaces and 30 angle street parking.
The announcement was made at the Conadilly Street site on Monday where representatives from the operators Central Hospitality Group, developers Gunnedah Gateway Holdings and architects EJE gathered.
Gunnedah Gateway Holdings development manager, Jack Chaffey, said there is a vital need for a high-end hotel in the area.
"In the city it is pretty easy to find a place to stay but you can not always get that in the country … I think people are really going to appreciate a high-end place to stay like this," he said.
Other representatives from Gunnedah Gateway Holdings included Mark Slack-Smith and Jamie Chaffey.
"We believe our application put to council is a conforming application so it will be dealt with by Gunnedah Shire Council. The project is more than $17 million and that money will be … invested back into this community," Jamie Chaffey said.
It will aim to source construction labour and materials within Gunnedah if feasible.
Gunnedah Gateway Holdings has worked with consultants for more than two years.
The CH Boutique Hotel Gunnedah is predicted to employ 100 people during the construction process and a further 20 full time and 40 part time employees when operational.
Central Hospitality managing director Jye Segboer said he is not concerned about retaining staff once it is operating despite ongoing shortages.
He echoed Mr Chaffey's sentiment about sourcing employees from the region.
"Our first priority would be to employ local staff within the region and should those vacancies not be able to be filled, then we can fill them on a temporary basis from our existing team of people in Tamworth while we train and recruit the local team," Mr Segboer said.
Previous consulting was mainly done with indigenous elders while others will have opportunities to be involved in the consultation process later.
This includes an online engagement platform for people concerned with their experience near the construction.
An onsite manager will be accessible to assist with public concerns during the construction.
Landscape and strategic planning will limit the noise produced by the business to surrounding residents.
Architect and EJE director Glen Spicer said understanding the area was vital in the design.
"We worked closely with the local Kamilaroi elders. Elders who were generous with their knowledge sharing the significance of the site to them and the region and that helped to inform the design," he said.
A construction company will be chosen as the next step in the process provided the development application is approved.
To order photos from this page click here