Round two of the Gunnedah District cricket competition saw Albion defeat defending premiers Mornington in a grand final rematch, while Court House knocked over Kookaburras in back-to-back matches at Kitchener Park last weekend.
In the first T20 match, Kookaburras opted to bat first but were under pressure from the outset of their innings from a ruthless Court House bowling attack.
Opening bowler Peter McCormack set the tone for Court House, striking in his first and second overs to claim three of the top four Kookaburras batsmen enroute to taking 3-4 off three overs.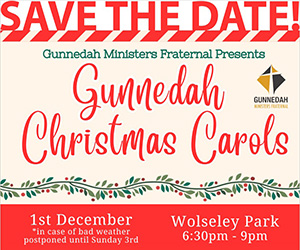 Court House restricted Kookaburras to a dire 5/18 after the first six overs of the match, as Shayne Riordan and Alex Seach locked themselves into the battle with the Court House attack in attempt to forge a rescue mission for their side's innings.
Despite their best efforts, the Kookaburras' innings never gained momentum and due to the restriction of the Court House bowlers, their innings drew to a quick conclusion once Seach fell for 10 while Riordan also fell for a team-high 17 as Kookaburras were dismissed inside the 16 overs for 81.
McCormack was the pick of the Court House bowlers with 3/11, ably supported by fellow opening bowler Jaycob Price with 2/15 and off spinner Sam Doubleday was the other multiple wicket taker with 2/14.
Needing early breakthroughs into the Court House batting, Kookaburras couldn't muster a wicket in the opening overs, as Ken Walters and Price set about trying to knock off the small total as quickly as possible.
Price blasted three fours in his quick fire 14 runs before he was dismissed with the score on 31. Fellow opener Walters was dismissed shortly after with the score 2/31, giving the Kookaburras a glimmer of hope.
At number three, Sam Doubleday took control of the run chase and while suspect early, weathered the pressure of the Kookaburras bowling to anchor the innings for Court House.
Although losing successive wickets at 4/48, Doubleday and McCormack saw Court House to safety. Doubleday was the main aggressor in the late stages of his innings to remain 39 not out and McCormack (8) to see Court House chase the Kookaburras total four wickets down and claim victory by six wickets.
In the other match, Albion batted first and were bowled out by Mornington in the 16th over for 123.
Cam Waugh and Damien Baldwin scored 14 and 12 respectively to give Albion a bright start, but the Mornington bowlers continually took wickets to stem the flow of runs for Albion.
Alex Seach was impressive with 2/18, as was Jayden Winsor with his offspin to claim 2/9 as the only multiple wicket takers for Mornington.
Although not batting the allotted 20 overs and falling short of a par score, Albion's bowlers were tight and offered the Mornington batting order no respite.
Opener Curtis Ellis bowled without luck but still managed to snare 2/3 off his four-over spell, but it was Cam Waugh in the middle overs that broke the back of the Mornington batting as he claimed 3/9 off three overs. Matt Lindsay also chipped in with two wickets for figures of 2/15.
Although Justin Carter made a bright start for Mornington by cracking 22, the only other batsmen to reach double figures were Richard Avendano with 15 and Jye Hicks with 14.
Mornington limped the 20-over mark but were never in the chase thanks to Ellis and Waugh's brilliant spells, finishing 9/84 off the completed 20 overs as Albion completed the 39-run victory and are the only side to have two wins from two matches thus far for season 2023/24.
To order photos from this page click here