International rugby legend David Campese AM said grassroots rugby holds big potential in Australia but junior players need heroes to call their own.
The Sport Australia and International Rugby Hall of Fame inductee, regarded as one of the game's greatest ever players, was one of several guests of honour at the Gunnedah Rugby Club luncheon earlier this season.
Campese played more Test matches for Australia (101) and scored more tries than any other player in the history of the game.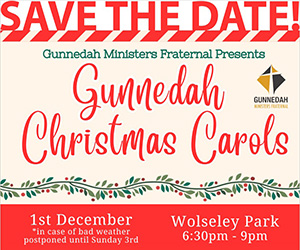 Speaking to the Gunnedah Times in the weeks prior to Australia's disastrous 2023 World Cup campaign, he said rugby's broad appeal was its greatest asset but brand recognition was lacking.
"Rugby is a unique opportunity for kids to play a sport that is truly international," Campese said.
"There is no problem with grassroots rugby, I think the problem is the kids don't know who the Wallabies are.
"They have no idea who we are …. they used to, because we played a style of rugby that everybody wanted to play [but] when was the last time a Wallaby came out here?
"[Junior players] need idols and heroes, they want to see them and touch them, because once they do, they want to be like them."
Campese's comments were made prior to the Wallabies being bundled out in the world cup's preliminary rounds – Australia's first-ever exit at the pool stage.
Despite an illustrious 15-year international playing career where he became the first Australian rugby player to reach 100 Test matches, the man with the trademark 'goose-step' said Rugby Australia has lost its way.
'Campo' as he is known as, pinned much of the blame on the professionalism of the modern game and top-heavy administration.
"I think the professionalism happened, it's probably the worst thing that happened to rugby," he said.
"It is typical of a game where the people in charge are not accountable for anything.
"As a player, as you get older you get dropped, but people have been on the board for years."
Campese alluded to other professions where the alumni are held in great esteem. He thought there was greater scope to incorporate the same for ex-Wallabies who had given much to the game already.
"In rugby, you play 101 Tests and then you're a nobody," he said.
Now based on the Gold Coast, Campese did, however, commend the involvement of club rugby in rural and regional areas like Gunnedah.
"It is very important we still have people who run clubs and are involved. Without them, rugby would not survive," he said.
Having played at the highest levels, Campese said it was important rugby's current and emerging players as well as administrators, understood the pathways available to them.
He also offered some simple advice to those looking to get a start in the game – have fun and don't be afraid to get it wrong.
"What I found in life is the more mistakes you make, the better you get," he said.
Also attending the Gunnedah luncheon was former Wallaby, Gary Ella. He played six Tests for Australia over a seven-year period.
One of three Ella brothers to play for their country, Gary reminisced about a two-year stint playing rugby in Bourke and the warm camaraderie of bush footy.
"Good times on and off the field," he said of his far west playing days. "I used to like the bus trips, they always livened things up."
The dynamic outside centre who was cruelled by injuries throughout his rugby career, said youth would be key to the Wallabies' future success.
"The depth is not as strong as it should be," he said.
"[But] the early building has started, we certainly need it.
"It is time we started moving forward and giving the younger players the opportunity."
Another attending the Gunnedah function was dual Australian rugby-rugby league international Michael O'Connor.
It was O'Connor's first time visiting Gunnedah but he liked what he saw.
"I was a little taken aback by the standard of facilities," he said
"It is not what I expected but I'm quite impressed."
O'Connor, who played 12 rugby Tests for his country in the 1980s, grew up in Canberra and now calls the Sunshine Coast home.
He has many fond memories from his touring days with the Wallabies.
No matter where he travelled, O'Connor said there was always one constant – the backs versus forwards banter.
"I was in Brazil, and we went to a local rugby club, and sure enough all the props were herding together and the backs had all the pretty girls," he said.
To order photos from this page click here