Gunnedah Shire's relationship with the Kingdom of Tonga has reached a new high following the success of an employment expo held in the South Pacific island nation in October.
Representatives of community and business travelled to Tonga with the hope of generating awareness about employment opportunities in the shire.
The successful expo attracted attendees from a large range of industries, including much-needed skill sets such as early childhood learning, nursing, teaching, and trades such as electrical, carpentry, and mechanics.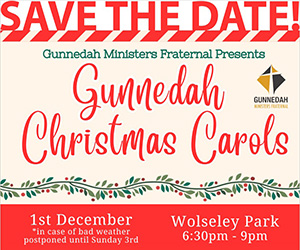 Close to 200 people have registered their formal interest in pursuing employment.
Gunnedah Shire mayor Jamie Chaffey said the expo has taken Gunnedah to the next level.
"It has not only connected us to the frontline people we need to reach, it has created an awareness of the jobs that are available in Gunnedah Shire," Cr Chaffey said.
"Early on in our sister city relationship with Kolomotu'a in Tonga, there was a mutual identification of the need for a focus on employment.
"What we have learnt over the past two years is that the Tongan economy is heavily reliant on Tongan nationals earning income in other nations, while getting practical experience that is very limited in Tonga in their area of qualification.
"What a great feeling it will be for those who employ people from Kolomotu'a to know that not only are they meeting short-term employment needs in their business, but they are providing practical experience that will help build the skills in Tonga's workforce."
Cr Chaffey was joined on the delegation by representatives of council, businesses, service providers and community organisations.
Renee Torrens travelled to Tonga, representing her own business, Business and Life in Alignment, and also acted as a representative of the Gunnedah Chamber of Commerce, Namoi Valley Bricks and GBP Cranes.
Ms Torrens described the experience as eye-opening and amazing.
"There are very limited opportunities in Tonga," Ms Torrens said.
"There is a lot they can offer our community."
Ms Torrens said before she left for the Tongan visit, she was of the opinion that Tongans would be suited to unskilled positions, however, the visit opened her eyes.
"What I found very quickly is they are mostly educated," she said.
Ms Torrens said Tongans felt their only pathway into Australia was via unskilled work.
During the visit, she discovered electricians, plumbers, teachers and childcare professionals – professions which are experiencing a shortage of workers across Australia – willing to work.
Ms Torrens' own business works in human resources consulting and the labour force shortage is a topic she hears often.
"We know about the shortage of tradespeople in town and the difficulty in recruiting," she said.
At the employment expo, Ms Torrens had the opportunity to interview attendees about their skills and why they want to move to Gunnedah.
"For them, it's an opportunity to progress and grow their skills," she said.
"It will also help their families. Some were very emotional about this. It was really touching."
Since returning home, Ms Torrens wants to educate employers about the opportunities for businesses.
"They are beautiful people – kind and gentle," she said.
"They are so appreciative of this connection and opportunity."
Representatives of Gunnedah held the employment expo at the invitation of Her Royal Highness Princess Angelika Latufuipeka Tuku'aho, who is also the patron of the sister city relationship.
The Princess is a familiar face in Gunnedah following her previous visits including the most recent held in July this year.
Gunnedah representatives reciprocated and returned to Tonga to continue to grow the relationship between the sister cities.
Councillors, business and community representatives attended at their own expense.
The visit included representatives from aged care, mining, construction, council and the Gunnedah Chamber of Commerce.
Cr Chaffey said the representatives were warmly welcomed in Tonga and met with the Princess, the Acting High Commissioner for Tonga to Australia Curtis Tu'ihalangingie, and the High Commissioner for Australia in Tonga Rachael Moore, and other officials, including Lose Kuluka, the principal of the Kolomotu'a Middle School.
The Gunnedah Shire community has been helping with fundraising towards a new library for the school.
Representatives from Tonga surprised the contingent from Gunnedah Shire just ahead of their departure with the unveiling of a street named "Gunnedah Avenue".
"This was a tremendous honour and a great surprise," Cr Chaffey  said. "It's testament to the family relationship we have with Kolomotu'a and with all of Tonga.
"We will continue to work towards the many benefits this agreement can have for both of our homes. We are hoping for the next reciprocal visit from Kolomotu'a, led by Her Royal Highness, to be in the first half of 2024."
To order photos from this page click here