Winanga-Li celebrated a book launch recently of a children's book that has been loved for decades, however, this time it is in the Gomeroi language.
The Very Hungry Caterpillar (or Gararrngan Yuulngin-ban.gaan) is universally one of the most popular children's book and has been translated more than 60 times.
Celebrating with Winanga-Li staff and students were children from other primary schools and members of the community.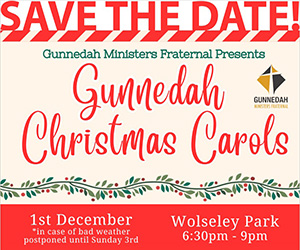 Winanga-Li's linguist, Dr Hilary Smith, welcomed everyone before the acknowledgement of country read by Jai Wilson.
Children were excited to see the Deadly Dance Academy perform two dances for the audience with Beauu Wortley on the clap sticks.
Dr Smith may have organised the book launch but there were many hands and minds working to produce the translation.
It had started with an idea by Winanga-Li staff to translate a popular children's book.
It unfortunately was unsuccessful in getting another organisation to produce a Gomeroi version, so it turned to the greater community.
"It is quite a process because it had to be done very officially," Dr Smith said.
It had to be organised through the Netherlands, then through the Eric Carle Foundation in the United States before being printed in China.
"We got someone from the Gunnedah Printery to set it up for us and then they sent it off and had to be approved, so it has taken quite a while," Dr Smith said.
The Gomeroi language had previously been lost and without all direct translations available, multiple avenues had to be sourced to achieve the translation.
"We had to think of how we would say [words] in Gomeroi speaking. We used a trans alliteration for that," she said.
She mentioned Dr John Gaicon was the linguist who led the process for writing the Gomeroi language dictionary.
"He is still involved in teaching Gomeroi and he has a lot of background knowledge and studies the languages that are related," Dr Smith said.
"So the third way is we look at the meaning of the actual thing, so for 'lollipop' we came up with 'sugar on a stick'.
"It took a lot of discussion with people who are involved with the linguistics side and then with elders here … we cannot rush that process.
"Then we put it out to the wider group who are sort of spread around to give any feedback on some of the words.
Dr Smith mentioned the significance of translating The Very Hungry Caterpillar.
"It has got that symbolic value … [it means] our language can also be a part of this international phenomenon. I hope that people will read it with children and because they know the English, even if they don't know the Gomeroi, [they will] get familiar with [it]… and hopefully have a go.
"The elders here encourage anyone to speak Gomeroi and to learn it because it comes from this land … it is very important for them to share it."
"It took 200 and something years for [the language] to be lost originally and now even if it takes 200 more (we hope it won't take that long) it will come back in a new way for the future," Dr Smith said.
To order photos from this page click here