Protesters moved on by police after blocking worker access to a gas site near Gunnedah on Sunday have vowed to return to continue their anti-gas demonstration.
The group representing Liverpool Plains Action Group staged a three-hour blockade of Santos' Kahlua pilot well located about 20km west of Gunnedah.
Its members are opposed to gas activity in the area which they say is a major threat to water and food production on prime agricultural land.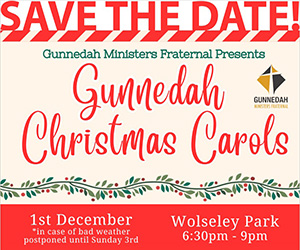 Gas opponents described it as a "very amicable" protest and agreed to move on when instructed by police. Some, however, have said they won't budge so easily during the next visit.
"Santos is yet again exploring for gas on the Liverpool Plains, close to Gunnedah, drilling in a cropping paddock surrounded by cropping land," protester Peter Wills said.
"We blocked access for three hours to workers trying to access the site.
"We left when police gave us move on orders.
"We won't next time."
The Kahlua site contains existing coal seam gas exploration infrastructure including four exploration wells, access tracks, water storage and gas flaring infrastructure.
Recently Santos has been undertaking exploration activities in the areas which it says is to better understand the resource potential with a view to ensuring long-term energy security and affordability for the state.
It follows the NSW government's renewal last year of Petroleum Exploration Licences (PELs) in the Gunnedah Basin.
Action group representative Pip Murray said concerns raised with the gas company had fallen on deaf ears.
She said non-violent, direct action was the group's last but necessary means to affirm its opposition to the gas mining in the area.
"Santos is not going to stop at Kahlua," she said.'
"They have already identified sites on the Liverpool Plains."
Ms Murray pointed to issues plaguing Queensland gas sites which she said suffer from soil subsidence, increased methane emissions and decreased water levels, as an indication of what to expect in the Gunnedah region should gas extraction continue.
"At least 187 water bores relied on by farmers [in Queensland] … have run dry due to depressurisation caused by CSG mining, with 702 bores expected to be drained long term," she said.
"For the first time, this year, the Queensland Gasfields Commission formally acknowledged coal seam gas drilling and associated depressurisation was causing farmland to sink in places, affecting crop yields.
"We don't want to happen here what's already happening in Queensland."
Ms Murray said the NSW government and Santos is wrong to justify renewal of PELs and continuing gas extraction based on 'energy security and affordability' grounds.
"There is no shortage of gas, it's just being mismanaged," she said.
"So why threaten the water security and our livelihoods for the sake of it?"
Santos said its activities at Kahlua have been approved by the NSW Resources Regulator and include restarting the four existing pilot wells in in the area.
"As the operator of petroleum exploration licence (PEL) 1 in this area, we have obligations to carry out certain works to better understand NSW's gas resource potential, with a view to ensuring long-term energy security and affordability for NSW households, businesses and industries," the gas company said.
A Santos factsheet depicting the Kahlua site and monitoring well surrounded by winter crop cereal wheat states the operation will continue for several years.
"The pilot wells will operate for approximately two years through to the end of 2025, while we assess the resource potential," Santos said.
"It is intended that the two-year appraisal period will be continuous, however maintenance or downtime may occur that could result in a lengthier overall program."
To order photos from this page click here