Momentum is building ahead of James Morrison's visit to Gunnedah later this month.
The world-acclaimed brass musician will visit as part of several youth workshops to inspire Gunnedah's budding musicians of tomorrow.
Gunnedah Shire Band will host the multi-instrumentalist famous the world-over for trumpet but who also plays trombone, piano, saxophone and double bass.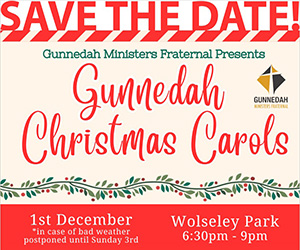 Mr Morrison will deliver a series of workshops to primary and high school students in Gunnedah on Wednesday, November 22.
Gunnedah Shire Band treasurer Debbie Leggat said there was a "definite buzz" around the schools in the lead up to the event.
A strong contingent of students from several Gunnedah schools are already on board for the event.
Plans are also underway to accommodate students at the workshops who are band members but attend schools outside Gunnedah.
Ms Leggat said the idea to ask James Morrison to team up with the Gunnedah Shire Band came after a conversation last year with her son, William.
"He said he would love to see James Morrison play live and wondered if he ever performed around here," Ms Leggat said.
"So, I was researching where James Morrison had been and is going with his concerts, and it was then I realised that he spends a huge amount of his spare time committed to holding masterclasses and workshops for school-age students, to inspire and share his knowledge and experiences with upcoming musicians, and keep the excitement and joy of playing an instrument alive.
"He also encourages musicians to keep focused on the bigger picture of possibilities, and to respect the process along the way as the unique ability to read music and play a musical instrument will stay with them for a lifetime."
Ms Leggat said the idea grew from an idea to also incorporating Mr Morrison's son, William, in the workshops as well.
"Once James Morrison said 'yes, I would love to come to Gunnedah, I love that part of the world', he then offered to bring along his son, William Morrison, who is a jazz guitarist and vocalist," she said.
"We quickly expanded on the idea by asking if they would inspire the primary and high school music students of the Gunnedah shire with a 'Jazz Masterclass' on Wednesday morning, followed by a workshop for high school students, with the opportunity to work up close with James and William Morrison for the day."
The workshop is a great coup for the talented Gunnedah Shire Band team which has been crowned national and state champions across multiple grades from open to junior.
Ms Leggat said the band underwent a "tremendous resurgence in strength and popularity" during the 1980s and today the band remains an integral part of the Gunnedah community.
Much of its continued success was due to the tireless commitment of long serving bandmaster, Laurence Rowe.
"To this day, Laurence is still teaching more than 50 students per week on a voluntary basis, even after retiring from full-time employment in 2022," Ms Leggat said.
"The Gunnedah Shire Band offers to loan brass instruments to students wanting to learn either via the school-based programs or after school lessons at the band hall at no cost to the students, with the hope that these young players will build their confidence and knowledge to join the Gunnedah Shire Band, as many primary school aged students have before them, not to mention that many former players are now professional musicians with the likes of symphony orchestras around Australia."
The Gunnedah Shire Band has already invited all interested students from local primary and secondary schools in the Gunnedah shire to attend the band hall on November 22. The first workshop starts at 9:30am. The high school workshop is expected to finish at 2:30pm.
If you know of an aspiring musician that would like to step into the world of Brass, please reach out via email to [email protected]
To order photos from this page click here