Gunnedah Motorcycle Club capped off a sensational round of the Aussie Flat Track Nationals with two major awards going the way of the host club.
After riding their way into contention at the national series round at Balcary Park, Gunnedah's Daniel Wicks and Hugo Holmes were announced winners of their respective dirt track classes at the 2023 Motorcycling NSW season awards – Dan in the open men's and Hugo, the junior boys' division.
It was high honours for the Gunnedah pair who had shared great success in recent months.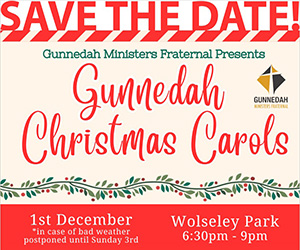 Wicks recently placed first in the MX Open race division at Australian Senior Dirt Track Championships in Albury.
Meanwhile Holmes won the No 1 plate in the AMA Flat Track Grand Nationals Championship in America riding in the 65cc class.
Gunnedah Motorcycle Club life member Denise Dall said the award wins were great recognition for two riders competing at the top of their game.
"It is really promoting the sport and Gunnedah's riding talent," she said.
The awards night also championed the volunteers, families and individuals who have helped promote motorcycling throughout the state.
Gunnedah Motorcycle Club was also awarded the Outstanding Community Social Media Account of the Year title.
Led by content creator Bec Steele, partner to club rider Jordan Dall, the Gunnedah club page was recognised for its wealth of updates from within its ranks and beyond.
Ms Dall said the award-winning club page not only provides updates from Gunnedah riders, but also promotes happenings at other clubs as well to help support the sport to a wide audience.
Back to the track, last weekend was the Gunnedah club's first time hosting a round of the Aussie Flat Track Nationals.
The new American-styled racing format featured about 90 riders from across the country.
The flat track competitors converged on Gunnedah's Balcary Park for two days of racing.
Among them were Australian riders Max Whale and Tom Drane who had recently returned from racing on the US circuit.
The seasoned professionals joined Gunnedah competitors from every level such as the experienced Jordan Dall, through to those just starting out, including junior riders like Oscar Middlebrook.
Gunnedah's Tom Donnelly has been racing for about 12 years and applauded organisers on their maiden flat track event.
"Having the race held in Gunnedah is amazing," he said. "It even brought in riders from America.
"The Gunnedah club has done a great job creating the new format track."
Adding to the spectacle at the weekend was the addition of a jump to the Balcary Park circuit.
Veteran Gunnedah competitor Anthony Dall, who was named the Clubman Open Champion after winning all four races on Saturday, said the new design was well received by riders.
"They love the new track," he said.
"A lot of our kids come from a farm-based upbringing, so adding the jump to the track has been fantastic for them to ride on."
To order photos from this page click here