It was supposed to be Greek Bombshell's opportunity to claim its fifth win in a row, however, its kennel-mate Mauritian Jazz spoiled the party, claiming victory in race one at the Gardens last Friday afternoon.
Having placed second a week prior to Greek Bombshell, Mauritian Jazz was placed in box three, where it had only been drawn once, winning by more than a length in Muswellbrook.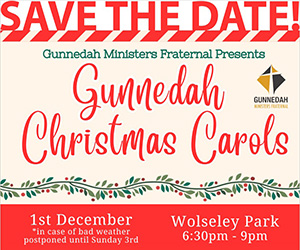 While this was before Marmara's time training the greyhound, it has become one of his most consistent performers, holding a record of 79 per cent for a top three-finish.
In 28 career starts, Mauritian Jazz's win on Friday marked its eighth win along with eight second place finishes and six thirds.
At the Gardens, Jazz opened at $14 for the win, a major improvement on the $61 it was paying the week before.
Marmara explained to the Gunnedah Times why Mauritian Jazz was able to improve on its second-place finish.
"She was better boxed this week, that's for sure," he said.
"It was a class field and that's probably why she was paying so high, but I still don't think she should've been at $16."
Although Mauritian Jazz jumped well from the start, Greek Bombshell was caught in trouble and its chances of continuing its win-streak evaporated quickly.
"Jazz snuck underneath and just kept going but Bombshell was starting to go around the field and it was too tough," Marmara said.
"She was badly boxed, there was a lot of speed there and one of the dogs kept pushing her out and she just lost momentum.
"It doesn't matter which one wins though, as long you make some sort of money, that's the important part."
Jazz's victory handed Marmara and its owners a comfortable $1700, taking the total to more than $2500 for the meeting with Gunnedah Girl and Greek Temptation finishing second and third respectively.
Gunnedah greyhound track opens its doors again on Thursday. Marmara will be back with three runners – Greek Bombshell, Mauritian Jazz and Gunnedah Girl as record-breaking Little Burrito returns over the 527-metre race one.

To order photos from this page click here