The 2019 women's club champion, Taya Powell, breezed to victory, beating Ellie Ryan 6-1, 6-0 to secure her second tennis club championship in a span of three years.
Fifteen-year-old, Powell knew the task at hand, earning an automatic qualification into the final due to her seeding in the division.
Her opponent, Ellie Ryan fought off Isabelle Moore in the sole semi-final to book her spot against the young left-hander.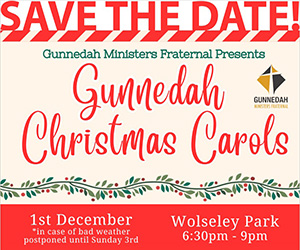 While Powell only dropped one game, Ryan used her experience to push the youngster all the way, stunning supporters with some exquisite drop shots.
But Powell was far too consistent and found the right momentum to walk away with the trophy.
Talking to the Gunnedah Times, Powell spoke about the tough task at hand.
"I'm really happy with the victory, it's obviously a very hard competition to win so I'm glad I could get the victory," Powell said.
"I don't think the score reflected the match at all, it was really tough."
In the lead up to the club championships, Powell expressed her disappointment with a number of postponements.
"It was quite annoying, but I just kept training and waited until there was a new date," Powell said.
In division two, Armani Louis beat Brigid Murphy 6-2, 6-0 to walk away with the singles' title as Ellie Ryan and Isabelle Moore beat Powell and Larnie Smith 6-2, 7-6 for the division one doubles championship.
Bridgit Murphy and Rachel Houlahan defeated Erin and Brigid Murphy 7-6, 7-6 in the doubles division two final.
As for the mixed, in division one, Isabelle Moore and Aaron Osmond beat Ellie Ryan and Craig Louis 6-1, 7-5 with Mia Wilkinson and Matt Hoppe defeating Kristie Hudson and Lucas Sardinha 1-6, 6-1, 7-5 in division two.
Members of Gunnedah Tennis Club will return on December 4-5 for the North West Championships which will be held at the Wolseley Park tennis courts.
To order photos from this page click here