The Gunnedah Bulldogs have made another step towards the future following a leadership change for the 2022 season.
Head coach Mick Schmiedel confirmed that 2021 captain, Reece Jaeger would step away from the position, allowing Dylan Lake and KC Edmonds the opportunity to lead the first grade side.
Although the decision was tough, Schmiedel spoke to the Gunnedah Times about his plans for the team.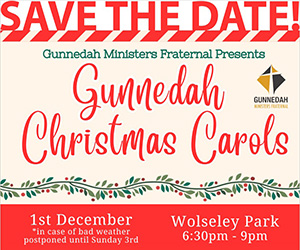 "The discussion I had with Reece is that we want to leave the club in a better position than when we came in," Schmiedel said.
"Part of that is to make sure we have players to step up into that captaincy role and KC and Dylan will have the opportunity to learn from Reece."
Giving up a position of leadership can be difficult to accept, however, Jaeger said he was more than willing to follow Schmiedel's plans which will see the club veteran move to vice-captain.
"We had a chat about it just after the season finished," Jaeger said.
"I don't know how much longer I have left whereas those boys will be playing much longer than me."
With the Bulldogs finishing fifth on the Group 4 ladder before an abrupt ending to the campaign due to statewide lockdowns, the club officials felt the need to prepare for the future. The appointment of Edmonds and Lake to the captaincy role along with the recent annual general meeting which saw the Bulldogs introduce a board, shows a commitment from the club towards longevity.
This does not mean the Bulldogs are not looking for success in 2022, in fact Schmiedel is confident about the side's chances despite this year's turbulent season.
Next season will see Edmonds and Lake share the new role, switching captaincy each game with Jaeger mentoring both players from the vice-captain position.
"The reason I've done that is they've never captained before and they will take turns – one week they can just play footy and the next they can concentrate on leading the team," Schmiedel said.
"Rather than having pressure week-in-week-out, they can work on progressing into the role.
"Reece will be vice-captain every game and he will be assisting those boys. It's a big effort for Reece to give up the top job, it's a credit to him for his reaction and he's always supported me and understands where I'm coming from."
While pre-season for the club will start towards the end of this year, the Bulldogs are in the process of organising weekly meet-ups to strengthen relationships.
To order photos from this page click here