Local horse trainer, Gavin Groth admitted Annie's Street was "beaten by a better horse" in the Armidale Cup on Sunday afternoon.
In its fifth race since being freshened in August, the seven-year-old mare finally found some momentum. It led for the majority of the race, however, Beckford was too strong down the stretch, winning by more than two lengths.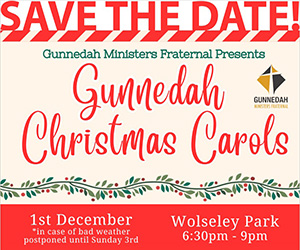 While missing out on the victory, the second place finish was the best result since its win on August 16 in Gunnedah.
"The first three starts back from being freshened were tough," Groth said.
"She was badly drawn and had no luck in those races, to be honest I probably should've scratched her.
"It's a matter of taking the punt, but the cost can accumulate if you keep scratching the horse."
Having been placed in wide barriers following its short stint in the paddock, Groth explained why he decided against pulling Annie's Street out of those races.
"When the horses are spot on and ready to go and they are drawn horribly, it's hard to scratch them," he said.
"You also just don't know if the next race will have the same outcome and then you've just wasted money."
Sunday's run in Armidale was very different for Groth and Annie's Street with the mare drawn to barrier two for the race and while it just missed out on the win, Groth said he has no doubt that barriers win races.
Despite finding some form on Sunday, Groth spoke about the future for Annie's Street.
"She's not far off a holiday, it's had five runs so will be looking for a rest," he said.
Meanwhile, Groth is hoping Danspur will be ready in time for Gunnedah's Christmas Cup at the Riverside Racecourse.
"We'll see if we can prepare him for the Cup in December," he said.
"He'll have a short freshen up before racing but we have the benefit of racing on home turf. It means there's no travel involved, we can walk them straight out of the stables and they're ready to go."
Knowing Danspur will be racing at its home track, Groth will be looking for a strong performance from the eight-year-old gelding which is coming off a win in Coonabarabran on October 24. It was Danspur's third win from 10 starts in 2021, having picked up victories in Gunnedah and Coonamble in August at two seperate picnic meetings.
In last year's Christmas Cup, Annie's Street placed third behind Wickmo and Madalong Tapit which breezed to victory.
Groth will be hoping to improve on the run, with Danspur a good chance if it is in racing condition.
"We will try to enter as many horses into the meeting as possible," Groth said.
To order photos from this page click here