The 2021 North West tennis championships, initially scheduled for Gunnedah, have been moved to Tamworth due to recent flooding and damage to the Wolseley Tennis Courts. The event will now take place at two seperate venues – the Trelaor and West Tamworth tennis courts.
Speaking to the Gunnedah Times, Northwest chairman, Luke Powell explained the decision which was made on Monday.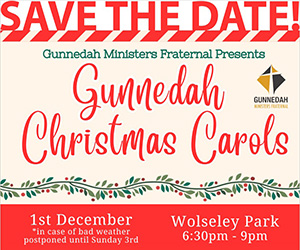 "The decision was pretty easy to make," he said.
"Most of the players are based in Tamworth anyway."
Although moving venues can disrupt people's plans, Powell said numbers have basically stayed the same with close to 90 players entered into the championships.
It will see three senior divisions competing along with an under 10 and 12s on the same weekend.
The flooding in Gunnedah offered a slight hurdle in the running of the event, however, it is important for North West tennis to find its champions for the year. This meant finding an alternative venue with less than a month until the Christmas weekend.
"People have already made plans for this weekend, so it was important that we found a new venue," Powell said.
Similar to Gunnedah's club championships, the two-day event will see players fighting for the final in each format as the champions will be crowned on Sunday afternoon.
Despite Gunnedah now missing out on hosting the championships, Powell said clubs will be able to throw their hats into the ring to host next year.
Players will take to the courts with matches starting at 7:30am on Saturday. Aaron Osmond and Taya Powell – both Gunnedah trained, will look to defend their singles titles.
To order photos from this page click here