There is no bigger stage in Australian boxing than a No Limit Boxing card, so it comes as no surprise that Gunnedah's Enja Prest is beyond thrilled with the opportunity to lace up the gloves later this month when she takes on Sydney's Ella Boot.
Travelling into enemy territory, Prest will feature on the undercard of NRL legend Paul Gallen's match-up with Darcy Lussick at the Star Casino in Sydney on Wednesday, December 22.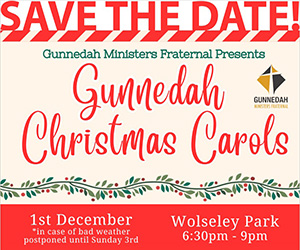 Facing Boot in a four round bout, Prest will go in search of her second career victory following a unanimous decision win over fellow debutant – Katie Mitchell – at the Gunnedah Town Hall back in April.
After an illustrious amateur career where she claimed an Australian title, it has been a difficult two-year span for Prest who has struggled to find fights in the midst of the COVID-19 pandemic.
With many bouts being cancelled and opportunities thrown out the window, December 22 will be the perfect chance for the 30-year-old to stamp her claim in the Australian welterweight boxing rankings.
Prest will step down in divisions, having fought at super-welterweight on debut, meaning she will have to cut an extra three kilograms at the weigh ins. However, she is on track to comfortably make weight the day before the bout.
Speaking to the Gunnedah Times at the Black N Blue boxing gym before an intense pad session with trainer David (Spike) Syphers, Prest explained the struggle to book her next bout.
"It's been a difficult time finding a fight and to keep that date, even this one got moved again, but it's down to who's determined enough to keep going and be patient," Prest said.
The patience Prest talks about is vital because many fighters lose confidence and concentration when there is no fight in the pipeline, however, the 30-year-old personal trainer has been training non-stop ever since her victory in April.
Acknowledging her age and how much time she has left in the ring, she said it was important to fight as many times as possible in the coming months and years.
"I'm not getting any younger and I'm getting married towards the end of next year so I want to get as much in as I can before that all happens," Prest said.
"You don't have as many fights as a professional compared to when you are an amateur so two fights this year isn't too bad.
"It would have been nice to have a few more but in the current situation you have to take what you can get."
The silver lining for Prest is that if she can stack up a few more wins, a title shot may be on the horizon.
Nevertheless, Prest must find a way past Boot to give herself a chance at rising through the world rankings.
She spoke about the upcoming opportunity, her nerves and why she is ready to put on a show.
"At first it's quite nerve-wracking but at the end of the day, that's the main goal to get on these big cards and to get that exposure," Prest said.
"You always want to try and get your name out there so you can be competitive and be on these undercards.
"Football has been a big part of my family for years so it's pretty surreal to see your name on the same card as someone like Paul Gallen. You have to pinch yourself at times.
"I believe I can make some noise. My debut in Gunnedah earlier this year, Katie and I put on a really good show and we ended up getting pro fight of the night, so hopefully I can do the same again on this undercard."
Despite not having a fight booked until very recently with Boot, Prest has not wavered in her training. She continued pad sessions with Syphers and sparring sessions in both Gunnedah, Sydney and Newcastle to keep up with her development as a professional fighter.
Recently, Prest has been sparring with Jessica Adams who is fighting for an Australian title this weekend. The sessions have been beneficial in Prest's training as she often finds herself doing extra rounds on top of her regular four.
These sessions with Adams have allowed Prest to work on her power which has been highlighted by Syphers as a strongpoint.
"I've been working on how to control my power," Prest said.
"Like when to use it and how to use it, which has been the biggest learning curve.
"Trying not to load up too much and when to apply it, we're really focusing on that power, speed and accuracy throughout the four rounds and picking my shots.
"We've had a good prep, it's given us a good time to work on some new things, get a variety of different sparring partners so all in all it's good to get one in before Christmas."
With less than two weeks until fight night, the Prest camp continues to put the final touches into what has been months of preparation.
"This is the time to put all the training from the last year into place. I have to listen to my corner and box smart, that is the key to victory," Prest said.
"This is what we've worked for so I have to go out and perform."
When asked about her plan for the fight, Prest has many options at her disposal.
"You have to put your best foot forward on the night. She's going to bring her A game and I'm going to bring mine so the best fighter on the night wins," she said.
"If I can get that knockout then beautiful but if it goes the four rounds then I'm prepared for whatever happens."
Prest will continue her preparation before she begins tapering down in the week before her blockbuster bout.
To order photos from this page click here