The Namoi under 17s Col Dent Shield side has won its first game in more than five years after beating Narrabri at Kitchener Oval on Sunday afternoon.
For some players, it was their first victory in a representative side and it was a collective effort which helped the team secure the win on home soil.
The playing group is made up of players from across the region and having lost the toss to Narrabri, Namoi was sent in to bowl.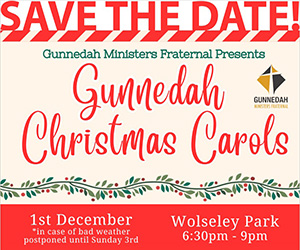 There was plenty at stake for both teams. Prior to the 2021-22 season, Narrabri could not field a full squad meaning its players were made to join the Namoi team.
With the rivalry setting the tone, Namoi coach, Andrew Johns said there was a great deal of sledging between the teams adding to the competitiveness throughout the match.
"We had a win which is always great, it was the first one in a long time," Johns said.
"I've been coaching here for about four or five years and that's the first win we've had."
Namoi's victory saw Lachie Straney (2/15) and Carter McIlveen (1/12) set a strong pace as the opening bowlers took the first three wickets leaving Narrabri at 3/27. Peter McCormack joined in on the fun, taking three wickets and finishing with figures of 3/9 in his five maximum overs.
Johns spoke about Namoi's bowling attack which was the foundation for the side's first win in years.
"Lachie Straney, Peter McCormack and Carter McIlveen bowled really tight," he said.
"We kept our extras down which has been an issue for us consistently.
"There was the odd extra there but nothing out of hand and conversely the Narrabri team was a little bit guilty of bowling a few too many extras."
For the 28.2 overs bowled, Namoi finished with 16 extras compared to Narrabri's 35 in 24.2 overs.
It proved to be quite decisive and although Narrabri's Tim Shields scored 64 runs, none of the remaining 10 players could manage double digits.
With 105 runs to chase down, there was plenty of time for Namoi to reach the target.
Thomas Noble and Alasdair Hewitt opened the batting and set a partnership of 19 before Alasdair was sent to the stands on three runs.
Joined by two other batters along the way, Thomas scored 21 runs from 51 balls to set the tone for Namoi. He was later dismissed after only spending 51 minutes at the crease.
At 4-53, Hamish Craig and Aidan King added 17 and 11 respectively to help the side reach the target in only 24.2 overs faced.
By looking at the scorecard, it was obvious the team came together to reach the goal of recording its first win in years.
With the help of a strong bowling attack and the runs spread across the batting lineup, Johns spoke about the collective effort.
"Yesterday was about giving everyone a go and we got the result which is always good," Johns said.
"It was a really consistent effort from the batters and same with the bowling."
Namoi won't return to the field until January 30 after being given the bye for round six.
They return in the seventh and final round against Tamworth at Bicentennial Park.
Meanwhile, the under 13s Gunnedah representative side played on December 5 as it was beaten by Moree.
Keaton Walters scored another half century as he was dismissed for 66 runs.
It was the second half century to go along with his first ever 100 which he record in November.
Keaton now averages 55.0 with 275 runs in five games played this season.
Unfortunately with 109 runs set by Moree, Gunnedah was bowled out for 102 with a bottom order collapse which saw the final three batters out for no runs.
To order photos from this page click here