Talented local equestrian, Jessica Swain, competed in Pony Club Australia's national competition recently, placing second in the 1A Sub Junior Preliminary Dressage test and coming eighth overall in the sub junior dressage section.
The competition was held virtually, ensuring the nationals could go ahead and competitors from around the country could compete safely and regardless of COVID-19 restrictions.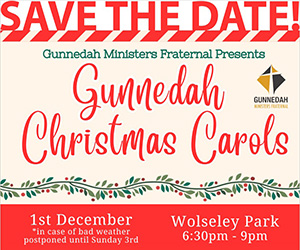 It was Jessica's first time at nationals and she did a phenomenal job aboard her Welsh B pony, Karanga Dallas, affectionately known as Basil.
The sub junior category was for equestrians aged 10 to 13 years old, meaning 10-year-old Jessica was competing against riders three years her senior.
Jessica's mum, Jodie Toft, said Jessica gets up rain, hail or shine to care for her ponies and train, so it was wonderful to see her commitment and effort rewarded.
"I am very proud of what she has achieved," Mrs Toft said.
"To handle the competition pressure is a skill and at only 10-years-old, that has shone through.
"She has two ponies going and has that dedication, drive and passion for horses.
"I feel lucky as her mum to see her progress and to see her have these opportunities.
"It was great Pony Club Australia offered the competition virtually so riders could still compete and stay motivated.
"Gunnedah and District Pony Club have been a great support, plus all of the other local clubs where Jessica trains and competes."
It is not just dressage that Jessica shines in, with the talented all-rounder skilled in eventing and dressage. When the Gunnedah Times spoke with Mrs Toft, Jessica was out training her two ponies at a show jumping clinic.
This is just another highlight for the Gunnedah District Pony Club member who was a reserve champion in Jumping Equitation and she continues to add to her list of achievements.

To order photos from this page click here