For the second week in a row, defending first grade cricketer of the year, James Mack once again stole the show, picking up another five-for in Albion's nine-wicket victory over the Kookaburras at Kitchener Oval.
It was a difficult start for the Kookaburras who won the toss and elected to bat. Jayden Winsor and Luke Ellis could only manage a two-run partnership before Winsor fell.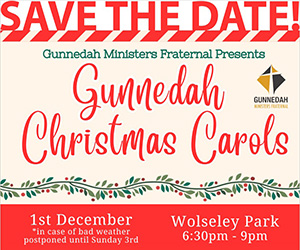 Shayne Riordan came in at first drop and brought in a sense of stability. Mack picked up Ellis' wicket, leaving the Kookaburras 2-25.
Riordan was next to go, top-scoring for the side with 35 runs off 64 balls and recording two fours and one six. He was bowled by Mack who then took the wicket of Chris Holliday in the very next ball for a golden duck.
It was all downhill from there as Graham Keeler (7) and Alex Seach (10) were the main run-scorers from the bottom order.
In 30.5 overs, the Kookaburras were all out for 78, leaving top of the ladder Albion with an unconvincing target.
Mack's five-wicket haul was the pick of Albion's bowlers, finishing the innings with figures of 5-15. While Mack has struggled with the bat compared to previous seasons, his 17 wickets in eight matches has been a strong influence in Albion's undefeated status.
"There has been a couple of lucky wickets, Brad Cady took a great catch down leg side," Mack said.
"I'm not bowling too bad but everyone is bowling really well at the moment.
"Mark Ewington has been really good, he's overdue for a few wickets and Ash White has been great as well."
Similar to Mack, White has been a strong performer with the ball, picking up 12 wickets in eight games played.
He finished with figures of 3-22 in 6.5 overs. Mark Ewington 1-11 and Bailey Lennox 1-17, rounded out the wicket-takers for Albion.
With 79 runs to chase down, Albion captain, Cady understood what was needed to win the game. A quick-fire 46 runs from 41 balls, which included five fours and two sixes, saw the side reach the target in 10.5 overs.
Richard Webb added 11 runs to the total before being dismissed by the Kookaburras' only wicket-taker Ellis.
Andy Mack came in at first drop to help Cady, scoring nine runs.
The win sees Albion continue its run at first place on the Gunnedah District Cricket Association ladder.
Albion will face Court House at Wolseley Oval this Saturday with the match starting at 1pm.
To order photos from this page click here