Wade (the Boogeyman) Ryan has put the final touches on his camp for the upcoming world title eliminator against Queensland-based Irishman, Dennis Hogan (29-4-1) at the Brisbane Convention Centre.
Ryan (20-9), has been working with trainer David (Spike) Syphers at the Black N Blue boxing gym and the pair is confident heading into what will be Ryan's biggest challenge of his career.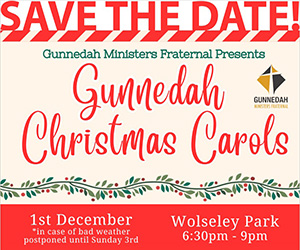 He will be facing a man who has fought for a world title on three occasions and while he came up short each time, Ryan understands the calibre of his opponent.
It will be the second time Ryan will compete in a bout scheduled for 12 rounds, having faced Adili Abulimiti in Lanzhou, China in 2016. The fight didn't go the distance as Ryan walked away with an eighth-round stoppage.
Ryan spoke to the Gunnedah Times about the necessary changes made as he prepares for 12 rounds with Hogan.
"We have had to adapt a few little things for our fight plan," Ryan said.
"We've been doing 12 rounds numerous times during our sparring and pad work so everything is going to plan.
"It's now about turning our attention to the weigh-in and fight night."
With less than a week until Ryan steps in the ring, the Gunnedah boxer is on the brink of reaching a lifetime goal of competing for a world title. While he holds a four-fight win-streak, dating back to December 2020, Ryan isn't ready to let his guard down just yet.
"It's an unreal opportunity, to be honest," he said.
"It's been years in the making and we're slowly getting to where we want to be.
"We had our last sparring session on Sunday in Newcastle and everything has pulled up well. We're ready for this fight."
While Hogan stands in Ryan's way of fighting for the International Boxing Organisation's (IBO) super-welterweight world championship, there is another barrier the Boogeyman is faced with.
Ryan will be travelling into enemy territory but remains in positive spirits, explaining the team's fight plan ahead of the co-main event bout.
"We're prepared to fight anywhere, we're just happy with the opportunity that No Limit has given us," he said.
"It will be a good opportunity to get a bigger following in Queensland."
"We've got a strong plan that we need to execute early. We're prepared to go the full 12 rounds if we need to but we have to make a statement."
The fight will be available on Kayo and Foxtel as Ryan will face Hogan in the second-last fight of the night.
To order photos from this page click here