Gunnedah swimmers continue to shine at state level with a team of 13 bringing home three silver medals and one bronze from the NSW Speedo Sprints finals in Sydney.
The squad formed part of the New England Northwest area team, competing against finalists from other districts who had qualified at the Speedo Sprints heats earlier this year.
There was fast and furious 50m sprint action against the best in the state, with Tahlia Smith nailing a silver medal in the 13 years 50m butterfly grand final.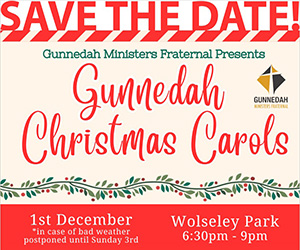 Jacob Smith won silver in the 11 years boys butterfly and silver in the backstroke where he swam a cracker of a race and smashed his own Gunnedah club record, taking two seconds off his best with a time of 32.23 seconds. Despite coming in fourth in the 50m freestyle, Jacob broke his own club record with a time of 29.41 seconds and just missed medals for the 50m breaststroke after finishing a tie in fifth place with clubmate Baxter Knapman.
It was a re-run of the 50m breaststroke at NSW Country between Jacob and Baxter, with club supporters and parents on the edge of their seats, as the pair flew to the wall together for a dead heat, both stopping the clock at 40.02 seconds and setting new personal best times. Baxter Knapman also recorded improved times in the 50m backstroke and freestyle.
Ten-year-old Alexis Whitton turned in an excellent 50m freestyle swim to claim silver, eclipsing her own Gunnedah club record set at the NSW Country Championships, with a neat 31 seconds flat. The record had been held by Tabitha Andriunas for more than 40 years.
The sprints proved a great hit out for 13-year-old Tahlia Smith in her preparation for the upcoming national titles. Tahlia won silver in the 13 years girls 50m butterfly and finished sixth in backstroke with an improved time in this event and the 50m breaststroke. She was also a team member in the 13 and under girls' 200m medley relay which finished seventh overall.
Along with his bronze medal in butterfly, Josh Spinks (9) nailed top 10 finishes for his other events – 50m breaststroke, backstroke and freestyle. He was also a team member in the 8-10 years boys relay which finished a creditable fifth. Josh shattered his own club record in the 50m fly set at the NSW Country Championships with a time of 36.22.
Eight-year-old Camden Many had the experience of a lifetime as he tasted his first competition at Sydney Olympic Park Aquatic Centre and first-time swimming at Speedo Sprints.
Coach John Hickey said the youngster "handled it like a pro, was on time and had a great attitude".
Camden also clinched personal best times for all his races, including an improvement of 10.07 seconds for the 50m breaststroke.
Nine-year-old Hannah Akinyemi registered three personal best times, including a huge improvement in the 50m fly where she slashed 5.88 seconds from her best.
Liam Smith turned in a strong effort to score personal best times in the nine years 50m fly, freestyle and back stroke, while gaining valuable experience against metropolitan swimmers.
Ten-year-old Molly Ramien claimed a personal victory with improved times in the 50m fly, breaststroke and backstroke and a top 10 finish in backstroke. The 8-10 years girls freestyle and medley relays included Molly Ramien and Matilda Denovan and finished eighth overall in the face of strong competition. The team spirit in the district relays was strong with pleasing performances.
Matilda Denovan (10) set new personal best times in the 50m freestyle and fly and came eighth in the 8-10 years girls 200m freestyle and medley relays, while Cooper Whitton (11) put in a great effort in the 50m backstroke and freestyle, where he posted a personal best time.
Zach Akinyemi (12) recorded new personal best times in breaststroke, freestyle and butterfly with his awesome reaction times off the blocks adding to his success.
Thirteen-year-old Lachlan Davey put in a solid effort with improved times in all four races.
More club records were broken, and state qualifying times achieved, which pleased coach John Hickey who was on the pool deck as one of the team coaches.
"The kids from other towns also performed well and it was great to mix with coaches from other regions," he said.
"I think our swimmers are performing extremely well as a squad and I am more focused on improvement at every carnival rather than medals. We have the state championships coming up soon and if a number of swimmers reach the top 10, I am happy."
The NENW region placed sixth out of 12 representing districts, with great performances and improved times from all clubs.

To order photos from this page click here