Online business strategist and owner of Impressence Web Studios, Helen Wakefield, is passionate about helping people build a strong online presence in an ever-competitive market and supporting her clients and their businesses to flourish.
From web design to online development, digital strategy plans to branding, Helen and her team at Impressence are driven to ensuring the success of businesses, both big and small.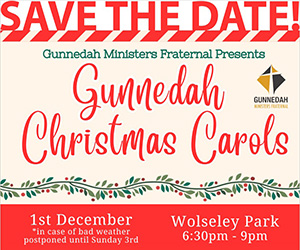 Helen said it was when she was a teenager that she first developed a love for the web.
"As soon as I discovered what the internet was in my teens, I started building websites," Helen said.
"I was fascinated by this medium and how it could reach the world."
Helen studied computer science at Sydney University, graduating with a degree in Computer Science and Technology. She then embarked on a career in business, firstly working in IT before she started her web agency three years ago.
"I am really passionate about people and businesses reaching their full potential," Helen said.
"I love seeing people succeed and I have striven to create a sustainable, long-term business, creating jobs for not only my business, but others I support."
Helen grew up in Gunnedah but lived in Sydney for 12 years.
It was on her return to Gunnedah that she took the leap and created her own business, now employing four people, three remotely and servicing businesses not only in NSW, but across Australia.
"The reason I started up my own business was when I moved back to Gunnedah, there were no jobs available in my industry, so I had to create my own," Helen said.
"I have had my challenges, helping people understand how much of an asset a website is to a business, but Impressence has kept on growing.
"I started the business from home, but now have an office in Conadilly Street.
"My advice for any women thinking about getting into business is to know what you are in for, be prepared for the long haul, but do not be afraid and make sure you are doing something you love.
"The opportunities are endless for regional businesses, who can now serve clients anywhere in the country or the world and their online presence is key to that."

To order photos from this page click here