Kate Johnson first decided to open a business four years ago after seeing there was limited employment options in her industry, so she took a chance, started her own business and 'Managed by Kate' was born.
Specialising in property investment, project management and looking after investors, Kate is focused on creating a positive experience for investors, so they continue to invest in Gunnedah.
This has been rewarded, with Kate recently winning the RateMyAgent award for 'Agency of the Year'.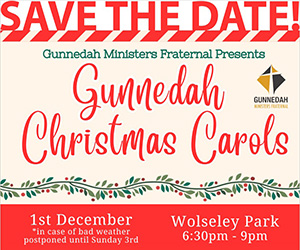 The journey into business ownership has not been an easy one for Kate, starting not only a new chapter in her work life, but also her personal life, becoming a mum to two children.
"I have basically grown a business and learnt how to be a mum simultaneously which has been difficult but rewarding" Kate said.
"Being in the real estate industry can be daunting, but I have been focused and determined to grow my business organically and ethically. I know the high standard of service I strive to provide and I stick to my morals."
Kate moved to Gunnedah six years ago, drawn to town through her family connections.
Her grandparents grew up in Gunnedah and when Kate visited, she felt an affinity to Gunnedah and the community has embraced her equally as warmly.
"For a regional town, there is a lot of support for small businesses and I doubt I would have seen this success if I had started the business anywhere but here," Kate said.
"I have met some amazing women in Gunnedah, not only striving to reach their own goals, but empowering other women to succeed as well.
"Women are resilient. Some days I have no idea how I am going to do it, but I get it done and I hope I can empower my children to strive to succeed and be resilient.
"Sometimes I question myself, but it is important to have that blind, unwavering faith and keep going."
Managed by Kate is growing, with Kate now hiring her second employee, her first full-time employee and she has established an investment sales division, with two sales made and a third to be listed soon.
Kate already has ticked off 90 per cent of the goals she wanted to accomplish for the business by the end of 2022.
"I am excited to have created a positive space and to be able to give others a career path in real estate and show you do not have to be in a capital city to have an opportunity," Kate said.

To order photos from this page click here