There was a great celebration in Boggabri last Saturday with family and friends, past employees and customers gathering at Hassab's Fashions to celebrate 80 years since Tony Hassab established his drapery business in the town.
Now owned by his daughter Wadette and her husband John Shaw, the iconic business now trades as Hassab's Fashions, in a salute to the hardworking Tony Hassab who came to Australia from Lebanon as a young man.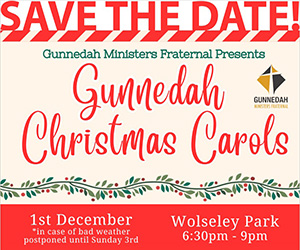 Tony Hassab and his wife Genevieve were well regarded in the Boggabri community and local residents were thrilled to catch up with their family – Thelma Edwards (Brisbane), Paul (Lake Macquarie), Cecilia (Gold Coast) and Wadette during the celebration.
John Shaw welcomed guests before introducing Paul Hassab who reflected on the contribution his family had made to Boggabri, commenting that the community spirit was still the same – locals, supporting locals.
It all started back in Tony Hassab's school days when the Barraket family returned to Lebanon after living in Narrabri for some years where Tony's friend Peter Barraket was born. Their friendship was sealed when Peter and Tony attended Marist Brothers College together in in Jounich, 20kms from Beirut.
In 1927 Peter Barraket returned to Narrabri and Tony followed him 10 years later – for a three-month holiday.
That holiday became permanent as war rumbled in Europe and the Hassab family's link to the northwest was strengthened when Tony married Peter Barraket's sister Genevieve at Narrabri in 1940.
"Dad worked as a hawker for a while, going from farm to farm, all around the northwest," Paul told the guests.
"He said the army camp near Maules Creek was his best business because they always wanted to buy things.
"Dad was a keen tailor, and he would often do alterations to women's dresses, these two gowns on display were his work," he said.
"One of the proudest moments in his life was when he and Mum became Australian citizens in 1958. He was also proud to be made a life member of the NSW Bowling Association.
"He was a foundation member of the Rotary Club and a charter member of Lions. He ran the TAB agency for some years and the local picture show until television arrived.
"Dad and Mum were very hospitable people, they loved to have
people come to the house, it was part of their nature – and they idolised all the grandchildren.
"Mum would cook for the parish priest and the nuns at times – she was a devoted Catholic and caught me out putting a frog in the holy water font which jumped on a lady's hand," he recalled with amusement.
Tony Hassab conducted his drapery business in Boggabri until 1986, when his daughter Cecilia took over adapting it to women's fashion, with Wadette conducting her hairdressing salon at the rear of the building, taking over in 1994.
"The family would really like to thank Cecilia for her commitment to keep the show running, she was a great support for Dad," Paul said.
"When Wadette took over the shop, we would all agree that it was a great effort – congratulations and thank you to everyone, we are very proud of all the support we have received over the years, it is greatly appreciated by the whole family."
An employee of 46 years, Robyn Grover spoke fondly about Tony Hassab describing him as 'a true gentleman'.
"He was always good to work for and had a great sense of humour," she said.
"Tony would have been extremely proud that people have come back for this occasion – he loved Genevieve and his family – I could not have found a better place to work."
John Shaw echoed the family thanks, saying 'a business is only as good as the people working there'.
"Nothing would have been possible without the support of family and the community," he said.
"We have had to adapt to the ups and downs over the years – our
customers have been loyal to a fault, and we would love to have your patronage for many years to come."
After the formal proceedings, The Lions Club tested out their new movable barbecue providing sizzling steak sandwiches and other treats, while the crowd also enjoyed a vintage tractor parade – one even 80 years old.
Genevieve Hassab died in 1974 and was joined by her husband Tony in 1999 – but the memories linger.

To order photos from this page click here