North West AFL action kicks off this weekend with senior men and women's competitions to start in the North West on Saturday.
Gunnedah Bulldogs AFC will field two sides – in the Poochettes senior women and Bulldogs senior men's side – as they take on the New England Nomads in Armidale.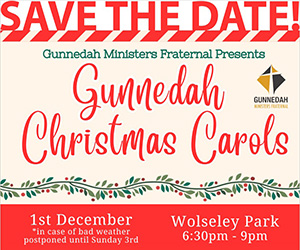 University holidays could potentially be a bonus for the Bulldogs' senior sides for round one, but regardless of the personnel capacity of their opposition both sides will be aiming to start their 2022 campaign in winning fashion.
In 2021 the competition concluded without a finals ball bounced in all grades due to the COVID-19 cluster in the North West region.
The Poochettes impressed in season 2021, finishing minor premiers, but had their push for a home grand final cut short when the competition was abandoned without a finals ball bounced.
The Bulldogs senior men missed out on potential finals action in the 2021 season by percentage through for and against, but will be hoping to make amends in 2022 starting with a tough road trip to Armidale.
A similar squad is assembled for season 2022 for the Poochettes albeit with new coach Jakob Vearing recently appointed.
Vearing has taken on the role of Poochettes' coach from inaugural coach Sam Proudfoot who left the club.
The Poochettes, in their debut season in 2020, took out the flag on the final Saturday in September and that premiership success looked on track to be repeated in 2021 under Proudfoot, only for COVID to completely shut down the competition.
Vearing is aiming to 'reinvent the wheel' for his players for season 2022, yet immediate success is not so
imminent due to Vearing's philosophy of a new game plan.
"I want the girls to learn the game first and foremost," he said.
"I want them to learn why they get to where they are on the field, and why they do what they do on the field.
"As well as why they are positioned where they are, but it'll be a work in progress and I understand that," Vearing reiterated.
The coach is confident his squad has what it takes to be a contender again in season 2022 as his players have put the onus on themselves to perform on a weekly basis.
The men's Bulldogs will be martialed by Andy Mack as coach and the side has had a mixture of player movement throughout the summer off-season since season 2021 concluded.
Premiership ruckman from 2017 and 2019, Alistair Hillard, is available in 2022 for the side, as are the services of 2020 premiership player Brendan Lemon following a partial tear to his ACL before the 2021 season.
Lemon and Hillard could be key players for the Bulldogs men in 2022 as a players able to cover multiple positions on the ground.
The retirement of stalwart and six-time club best and fairest, Andrew George, leaves a gaping hole to fill for the Bulldogs. His performances over a stellar career deems George all but irreplaceable.
The likes of newcomer to the club Travis Oakley, however, and an opportunity for Nick Ferguson, who was a member of the 2021 league side of the year, will see opportunities arise to be able to fill the midfield/forward role George occupied through a 15-year career with the Bulldogs.
"No one will replace Georgie and it's as simple as that," coach Mack said.
"But swings and roundabouts for us in that regard.
"Other guys get an opportunity to play different positions to fill the void and it's as exciting for them as it is for me to see how they go,'" Mack reiterated.
Both sides will contest and begin their campaigns in 2022 at Armidale's Bellevue Oval.

To order photos from this page click here