Tom Warren is a generous young man who delivers the Gunnedah Times to local businesses every Friday.
In his spare time, he loves to dance, especially to Shania Twain and Michael Jackson.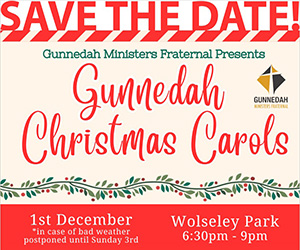 Tom is slipping on his dancing shoes again to raise money for Ronald McDonald's Dance for Sick Kids fundraising drive.
After raising more than $1300 for the cause last year, Tom's target is $360 this year which covers three nights accommodation at a Ronald McDonald House and there is little doubt the passionate local and 'king of the moon walk' will reach that goal.
The fundraising effort runs from May 23-29, with Tom committed to dancing 20 minutes a day for the dance-athon. On the final day on Sunday, May 29, the Warren family will host a celebration lunchtime barbecue with a gold coin donation and Tom is hoping to have lots of people come and dance with him.
Tom said he feels good to be dancing for sick kids and raising money again.
"My favorites are Shania Twain and Michael Jackson," Tom said.
"My friends are all coming and I am really excited."
Tom's mum, Lisa, said it is important to teach children the value of giving back to the community.
"We stayed at Ronald McDonald House beside John Hunter Hospital with Tom a couple of years ago," Lisa said.
"To be raising money again this year for Ronald McDonald House is a huge credit to Tom.
"I asked him what he wanted to do this year and he said he just wants to dance for sick kids."
Those seeking to assist with Tom's fundraising effort can call Lisa on 0428 424 032. To donate visit: danceforsickkids.com/fundraisers/tomwarren
To order photos from this page click here