RUGBY UNION: Free flowing rugby was on display at Gunnedah's Rugby Park last Saturday where the Devils first XV obliterated the Moree Bulls in the second half to sweep a 50-point win.
Upstaging the much-fancied Bulls in front of a boisterous home crowd, the Devils were challenged in the opening exchanges as the half-time score line read a slim advantage to the Devils at 10-7.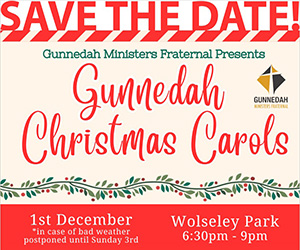 The Bulls threw everything in attack at the Devils in the opening exchanges but strong Devils' defence paid off as its slick backline was given ample room to go to work in the second half.
The Devils' Darrell Morrison and captain James Perrett were the chief destroyers for the home side.
They also retained the competition's Kookaburra Cup for the fourth week in a row – an incentive for all clubs in the competition to retain a winning record for $1000 prizemoney come the end of the regular season.
Coach Dan Martin – albeit happy for minimal glory in retaining the Kookaburra Cup – believes a week-by-week process is the key to his side moving forward.
"We still start slow, which I think can be a reflection on ourselves but also we are being hunted a little," Martin said.
"It's a good thing, gives us fresh challenges week in, week out.
"We are responding so far, but next week is another challenge."
A tough road trip to Inverell has the coach wary of a side that can "grow an extra leg" at home.
"We are the same at home, as are all sides in the competition – to win away is crucial," he said.
"It's no good being bullies at home and not competing away, so this week is another challenge."
Perrett set the tone for his side at the weekend and was labelled one of the best on the day.
"He is a freak at times, simple as that," Martin said.
"But he's tough too, he and DJ (Morrison) continually put their bodies on the line week-in, week-out.
"Cameron Mitchell is another one at outside centre."
Morrison continued his try-scoring streak – this week on the wing – bagging a hat trick for the day.
Captain Perrett was his elusive self at fullback scoring two tries and kicking five goals.
In the second XV fixture, a lack of discipline meant the side went down 24-14.
Emori Waqavulagi scored a double for the Devils as the only major highlight in a tough day for the reserve grade side.

To order photos from this page click here