Gunnedah upset Boggabri to win back the Boyde Campbell Cup in their WEG Group 4 first grade clash at Boggabri's Jubilee Oval.
The Bulldogs won 36-20 on a day where they beat the Kangaroos in all three WEG Group 4 games, starting with a 44-nil win in Ladies League Tag and continuing with a 28-16 second grade success before the 16-point first grade win.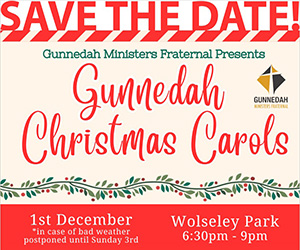 Gunnedah coach Mick Schmiedel welcomed back five first grade stars for today's clash as well and that was an important ingredient in the club's first first grade win since May 22.
"When you get a good win over a quality side it makes it even better," Mick Schmiedel told G4 Media after the seven try to four win.
"They were in the top four so it was nice to beat them.
"It was also great to win the Boyde Campbell Cup back. Awesome. It's a pretty big thing between the two clubs and for our club.
"From my point of view it was also good today, we had a game and we stuck to it for the full 80 minutes.
"We knew where we wanted to attack them and did it. We had a distinctive plan and stuck to it the whole game."
He thought hooker Nick White was outstanding.
"KC Edmonds was very strong, Trent Hilton was excellent and Jono Crowe came on and was good at pivot," he told G4 Media.
"But nobody played bad. Mitch Fletcher was outstanding too, scored two tries against his old club. Fletcher and KC tied for our players player."
as impressed by another "backs to the wall job" with injury and illness affecting his side, before and during the 80 minutes.
"Numbers and injuries," Shane Rampling said from the Boggabri RSL as the auction for headspace was about to start.
"We had boys crook but (Gunnedah) wanted it more.
"They were up for it and we had to show the same courage as last week. We lost Ash White after just five minutes (concussion). Bailey Lennox was crook and pulled out this morning. Matt Gillham played crook and Willy Urquhart had to work. Rob Doolan also played when he shouldn't have.
"Stino (Seksitine Penisoni) has a fractured leg and probably won't play again this season. Big Paula Dinauvoli didn't play (knee injury) and Nic Lyons was at a wedding.
"We were stuck with just one sub again on the bench and then we also dropped too much ball. We'd get into good field positions but cough it up. Can't do that.
"They got us on the edges too. Mitch (Fletcher) was a highlight for them. He would have loved scoring two tries against us (his old club). He had a big game. Gunnedah was just too good for us on the day."
Mick Schmiedel thought Boggabri prop Nic Millar was outstanding for Boggy and Rampling agreed.
"He's like the energiser bunny, just keeps going," Rampling said of the prop.
"Jack Gillham was great too. Did a mountain of work."

To order photos from this page click here