Gunnedah District Soccer was well represented at the weekend with eight teams over six age groups travelling to the 2023 National Primary Games (NPG) in Tamworth.
The NPG is a sports carnival for boys and girls aged under 8 to under 14 representing their school, club or association in teams of across many sports.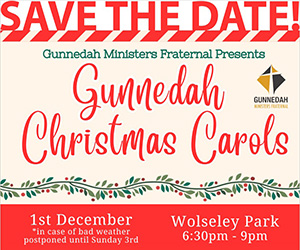 This year teams travelled from Sydney, Central Coast, Newcastle as well as Moree, Armidale, Tamworth, Quirindi and Inverell.
More than 700 players competed in this year's soccer event alone.
Each year special guests attend the Games. This year Australian Olympians Dominic Clarke (trampolining) Jessica Pickering (trampolining) and Keesja Gofers (water polo) attended.
All three athletes competed at Tokyo in 2020 and shared stories and signed autographs for the children over the weekend. Even the Aussie 'boxing kangaroo' made an appearance.
As the 'spirit of the games' was NPG's focus at the weekend, scores and goals were not recorded. Players are instead encouraged to focus on good sportsmanship with other teams from around the region.
Gunnedah entered an under 8, 9 and 10 team as well as two under 11, 12 and 13 years teams at the carnival.
Both boys and girls enjoyed the day and after playing up to seven games over the carnival, they will be ready to put the boots back on for this Saturday when round 9 of the Gunnedah District Junior Soccer Club competition returns after the school holiday break.
The Gunnedah club is also hosting its annual 'All Girls Gala Day' this weekend.
Teams from throughout the north west area will converge on Gunnedah for the event.
The club is hoping to match last year's effort which fielded a 30-team competition.
To order photos from this page click here