The National Rural Women's Coalition is holding its inaugural Women is Trades program, thanks to funding from the NSW Department of Education and Trading.
The program is launching on August 11 with an information and registration session.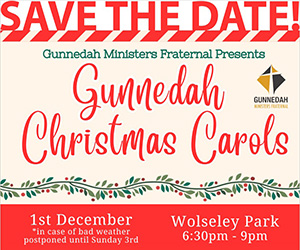 To be held at the Red Chief Local Aboriginal Land Council Hall from 9:30-11am, the event is open to women 18 years and older and eligible for funding through Smart and Skilled to explore the options of trade as a career.
The program, which will run until September includes accredited and non-accredited training, workplace visits and provides women with a pathway into any number of trades, from electrical to engineering.
The program will also include workplace visits to local businesses including to HE Silos and Namoi Valley Bricks.
National Rural Women's Coalition CEO, Keli McDonald, the program offers woman in the Smart and Skilled program a taste of trade, with the goal of empowering more women to embark on a career in a trade.
"Supported by the Gunnedah Chamber of Commerce, Red Chief Local Aboriginal Land Council, Jobs Australia, Job Link Plus and Best Employment, we have been able to develop this program," Ms McDonald said.
"The Women in Trades program will mean participants obtain two to three units of competency, all through local training.
"Not only does the program support women to enter a trade, but also supports amazing local businesses who are looking to hire."
Namoi Valley Bricks managing director, Michael Broekman, said there is a high demand for employment in the Gunnedah region and businesses are looking at non-traditional applicants to meet the employment criteria.
"These projects are wonderful," Mr Broekman said.
"It will be highlighting the issues about getting job ready and enforcing passion and commitment in the participants.
"If applicants think they can do the job and are prepared to put themselves through pre employment training, it stands them in good stead."
A HE Silos spokesperson said HE Silos is extremely honoured to be a part of Women in Trades.
"Programs like this are very important for women, especially indigenous women," the spokesperson said.
"The site visit will enable the participants to see what we do here at HE Silos and it is very exciting."
To order photos from this page click here