GOLF: Branxton's Corey Lamb has won the 2022 Gunnedah Pro-Am.
The Newcastle native carded a four-under 66 to post a two-stroke win from Jamie Hook (68) and Anthony Choat (68) at the weekend.
Bleak conditions greeted players at Gunnedah Golf Club with heavy rain the evening prior making for challenging conditions.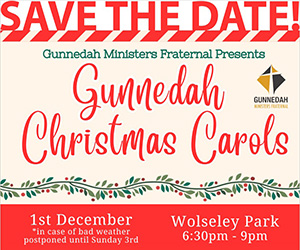 Teeing-off at the start of play on Friday, Hook said a few adjustments would be required.
"[The rain] makes it hard, there's not much run with shots into the green – we'll have to carry them all the way," he said.
"It's not great conditions but it's a good course and I'm looking forward to it."
After a positive warm-up round the day prior in Gunnedah, the runner-up was confident of a strong showing.
"I played nine holes yesterday (Thursday) and hit it quite well although I missed a couple of putts," Hook said.
"If I get a few to drop today, I should be in the top end, hopefully."
The Pacific Dunes (Newcastle) club professional said it was his fifth or sixth year returning to the Gunnedah event.
"I enjoy coming back here. Luke does a great job running the pro-am – he always makes the players feel welcome," he said.
Winner of the amateur section was Lucas Grosser with 39 points and runner-up going to Lachlan Fleming on 37 points.

To order photos from this page click here