Tim Thorning led most of the way in the semi-final of the bowls minor singles to record a 25-9 victory over Rocky Morgan and book a spot in the final.
The weekend also saw the start of the first round of the men's pennants with the Gunnedah Division 2 team defeating Narrabri 9.5-0.5, 64-51. The Division 4 team had a 56-all draw with Collarenebri/Wee Waa 4.5, 5.5.
The second round of the Division 4 women's pennants was also played with the Gunnedah team defeating West Tamworth 5-0, 43-29. All pennant players are being congratulated on a great start to the year.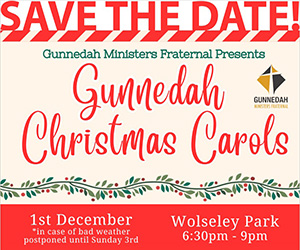 The men's pennants continue this weekend with both teams to play at Gunnedah. Men's Division 2, 10.45am roll up, Team 1: Paul Lodge, Fred Pryor, Tim Thorning and Scott Thorning. Team 2: Keith Hubbard, Wayne Campbell, Raymond Bax and Dylan Eather. Team 3: Kevin Selway, John Clark, Caleb Cameron, and Sam Pryor. Men's Division 4, 12.40pm roll up, Team 1: Nathan Barnes, Tom Bartman, Rocky Morgan and Tim Eather. Team 2: Jake Martin, Ron Chalkley, Mick Hull and Gary Fordham. Team 3: Cain Eather, Phillip Donnelly, Graham Choice and Lou Flett.
Teams in the women's division will play their next game on September 3 against South Tamworth at South Tamworth. Club members wish all pennant teams the best of luck on the weekend.
The club would like to wish Ella Cameron the very best of luck in making her debut in the under 18s NSW girls' team in Queensland this weekend. All members are extremely proud of her efforts.

To order photos from this page click here