MOTORSPORT: This weekend, Apex Drive, the tourist ascent road to Mount Porcupine, will roar to life, as Gunnedah Motoring Enthusiasts host round six of the 2022 NSW Championships.
A record field of vehicles from different makes and models has entered into the event, with the weekend one not to be missed.
Sunday's hillclimb will see three women in three different Holden Commodores.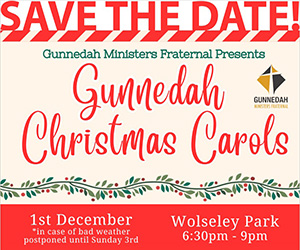 The 83-year young legend of the sport, Ron Gallagher will make the trip from Foster to give his Toyota 86 a workout and is pleased to see Gunnedah back on the hillclimb venue map.
There will be sporty Mitsubishi Evos and Subaru WRXs, smaller cars like Renault, Mini Cooper S, Nissan Pulsar, Triumph TR 6, Datsun 1200 and 180B as well as performance cars like Chev Corvette and Commodore V8s.
Smaller performance small cars including a highly-modified VW Beetle, a supercharged LS V8 powered Datsun Stanza and a 5.7 litre V8 Toyota Supra are also set to take to the track.
There will be open wheelers of various descriptions and popular clubmans, two of which competed at the first-ever Gunnedah state round competition in 1971.
Serious open wheelers are also entered, including an alcohol-fuelled Hyper Hugger and a beautifully maintained Renmax Formula 2 Wren, belonging to former NSW Hillclimb panel chairman Bob Wootton.
Dave Morrow of Coffs Harbour has entered his potent Krygger Suzuki special, which has him placed second in the state championship.
Dean Tighe from Queensland will be driving his work of art, a very powerful, British-built Empire Wrath, a ground effects open wheeler which is currently leading the championship.
A courtesy bus will be provided on the day for spectators. Entry is by gold coin donation and there will be on-site catering and a coffee van.
The event will proceed rain, hail or shine and is sure to be spectacular.
Gunnedah Motoring Enthusiasts Inc was formed in 2011 with the aim of reinstating hillclimbs in Gunnedah and to one day host a state round competition – that day has now arrived for Gunnedah.
To order photos from this page click here