BOXING: Gunnedah's Albert Nolan is headed to Revesby this weekend, taking on Daniel Carr for the Australian Super Featherweight Title.
Nolan has been training relentlessly for this moment under the guidance of Black 'N' Blue Boxing Gunnedah trainer David (Spike) Syphers.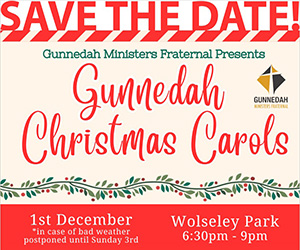 Training six days a week, including regularly driving to Sydney to spar with other elites, there is little doubt the dedicated and passionate 25-year-old is ready for the biggest bout of his career.
Syphers said Nolan has been training with Black 'N' Blue Boxing Gunnedah for seven years and this weekend will mark his fifth professional fight.
"Nolan has never lost a fight in the six years I have been training him," Syphers said.
"He has been training well and is really strong, so I believe he can win this fight.
"He has a big support base, natural ability and is fully committed to boxing, putting in the hard work to get to where he is today."
Syphers, who has been a trainer for 18 years, is proud to have such a strong team of trainers, professionals and amateurs putting Gunnedah on the boxing map.
"We have a great reputation and are producing quality athletes which is exciting," Syphers said.
"We just had 18-year-old Mace Eveleigh win an amateur bout in Raymond Terrace, beating an opponent who was a state champion before Mace had his first fight.
"He has been a member of Black 'N' Blue Boxing Gunnedah for close to four years and he goes well."
To order photos from this page click here