LETTER: In the year of Federation 1901 we celebrated the birth of a nation.
Today we also need to acknowledge two important events on September 3 and 4: The birth of Australia's national Flag, September 3, 1901 – 2022, and Father's Day, September 4.
Happy Father's Day to all fathers and grandfathers on the Sunday.
I submit this poem because it sums up how I feel about any attempt to change this, our nation's flag, or Father's Day.
Ode to the Aussie Flag
Are you proud to be Australian?
Do you hold your head up high?
Have you ever been so full of pride
That it makes you want to cry?
Well that is just the way I feel
When our national flag is flown.
Under the Union Jack and Southern Cross,
A mighty nation's grown.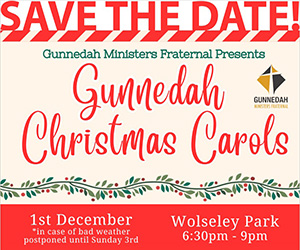 There is beauty in her colours
And courage in every thread.
But I hear the way they're talking
And it fills my heart with dread.
They say our flag's outgrown her use
And now she's obsolete.
But without her colours flying high,
This country's incomplete.
Don't let them take our flag away
Our heritage is in her furls:
Speak out for pity's sake.
To replace it with a fake,
Remember those who fought and died
To keep Australia free.
It wasn't only for a few But for all of you and me.
So our flag must stay. Her price is paid with blood and sweat and tears.
A grander lady, we've never had
In our two hundred years.
Source submitted by Wor. Sis. A.B.McDonald Secretary: LOL No.7 Ladies QLD.
God Bless.
Judith Law, Gunnedah NSW
To order photos from this page click here