The weather may have been dreary at the weekend, but the action was hot on Apex Drive, with Gunnedah Motoring Enthusiasts hosting round six of the 2022 NSW championships.
The weekend also marked the 50th anniversary of state round hillclimbs being held at Gunnedah, with a celebration to mark the milestone held on the Saturday evening.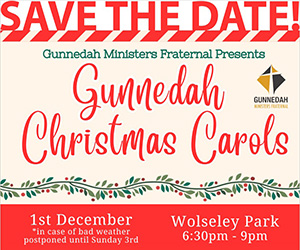 The inclement weather impeded event set up and hillclimb practice on the Saturday, with 50 kilometre an hour winds and 21 millimetres of rain, but thankfully, the sun shone for the big day of competition on the Sunday.
Recent maintenance drainage work done by Gunnedah Shire Council along a short hillside section of Apex Drive, proved to be a timely Porcupine Reserve improvement.
A 2020 $24,000 drought communities resilience grant received by Gunnedah Motoring Enthusiasts to re-gravel little porcupine carpark, install guardrails and erosion control measures to enhance hillclimb tourism also helped to ensure the event was a safe and successful one.
Event secretary Geoff Hood said the NSW Hillclimb championship was all Gunnedah Motoring Enthusiasts could have hoped for.
"Not only did the 45 vehicle visitors brave inclement practice conditions on Saturday, but on Sunday when the sun came out, after some cautious initial runs, competitors were able to stretch their vehicles legs on the adrenalin climb to the summit," Hood said.
Dean Tighe from Queensland, in his alcohol fuelled, Hayabusa powered Empire Wrath, had a weekend to remember, breaking records not once, but twice.
After breaking the 2017, 25.52 second record of Doug Barry's Lola Buick vehicle, with a time of 25.19 seconds on his third run, Dean then smashed his own new record on his fourth run, with a staggering 24.55 second ascent.
An on-board data logger clocked the vehicle travelling at 199 kilometres an hour just before little porcupine carpark, 260 metres into the 850-metre course, which is normally a 50 kilometre an hour road.
Dean took out fastest time of the day outright. Second outright went to Dave Morrow of Coffs Harbour steering his little Krygger Suzuki to a 28.63 second run.
Fastest in top vehicle was a Datsun Stanza driven by Warren Bell of Wollongong.
Fitted with a supercharged V8 engine, as a two-wheel drive, it just outpaced David Isaacs of Northmead in his 4WD Mitsubishi EVO 9 who clocked a time of 30.48 seconds.
David's time saw him take out first place in the Late Model Improved Production category.
All three women competing at the weekend were behind the wheels of Commodores, with Katie Slingsby from Tamworth registering the fastest time out of the women with a 35.40 second run.
Alan Barnes of Tamworth was victorious in the sports sedans over three litre section, with a 31.78 second run, edging out Geoff Brisby who drove a Commodore Club Sport, that fried a clutch early in the day.
More photos and results in an upcoming edition of the Gunnedah Times.
To order photos from this page click here