The third round of the women's golf championships was contested with Taryn Maher the club champion for 2022 after playing four rounds of exceptionally consistent golf.
Judy Lee won the B Grade championship with Nancye Farquhar the winner in C Grade.
Nett winners over the four days were Sally Toppin, Judy Lee, and Nancye Farquhar.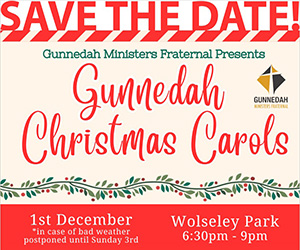 The winner in Division 1 was Anne Finnigan (72 nett) with Ros McDonald the runner-up with 75 on a countback.
In Division 2 Judy Lee carded 70 on a countback from Sandra Haley, with Division 3 winner Nancye Farquhar carding 75 from Di Hasler with 79.
Mary Gregson was nearest the pin on the 2nd and 7th holes.
Balls went to Judy Lee, Anne Finnigan, Ros McDonald, Sally Toppin, Michelle Johnston, Alison Dawson Bee, Sandra Haley, Joan Bray, Taryn Maher, Nancye Farquhar and Kay Clarke.
The final round of the championships was played on Thursday, with Tammy Sheridan (71 nett) the Division 1 winner ahead of Kay Clarke (73).
Val Billsborough won Division 2 with 70 nett from Joan Bray (74) on a countback, while June Carter carded 80 to take out Division 3 on a countback.
Mary Gregson was nearest the pin on the 2nd hole and Michelle Johnston on the 7th.
Balls went to Val Billsborough, Tammy Sheridan, Joan Bray, Judy Lee, Michelle Johnston, Kay Clarke, Sally Toppin, Lyn Pollock and Alison Dawson-Bee.
To order photos from this page click here